Making it a hat trick of the92.net debutants within a week today we welcome Katie McMillan to our blog. Katie, 24 is almost two thirds of the way through her quest to reach the magical 92 mark before she hits 30 and gives us her thoughts on a trip to Crawley…
Ground: Checkatrade.com Stadium 60/92
Game: Crawley Town 1-1 Sheffield United
Date: 28/02/2015
Thoughts on the ground:
You can tell that Crawley have not been in the league too long as the Checkatrade.com stadium is fairly small. I decided to splash out for the most expensive tickets (£24) in the West Stand which is a decent size. The ends are two small terraces which curve round to meet the stands on the side and opposite where I sat is the East stand which has a fair few posts holding the roof up. That's why I decided against there and I thought that the West stand would offer a better view. As it was there was a TV gantry (a bit of scaffolding with a step ladder) hanging down below the roof which meant that as I was on the back row I couldn't see much over the bar when trying to watch the action in front of the goal on my right.
The staff at Crawley were extremely helpful especially the lady at the ticket office who advised me where best to sit and what tickets they had available.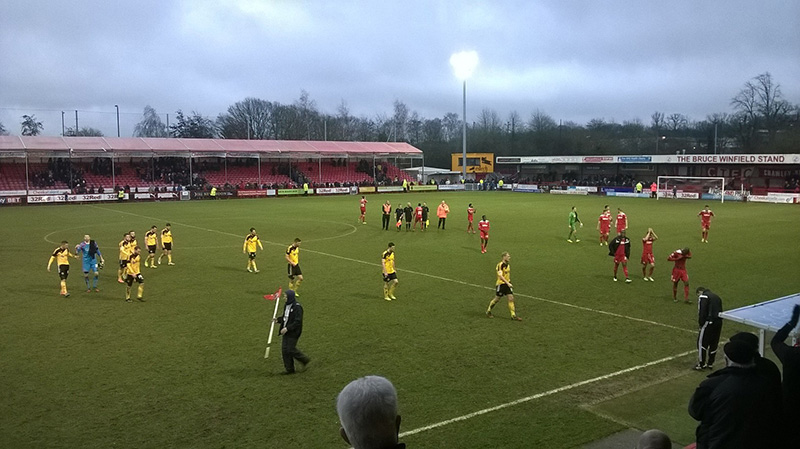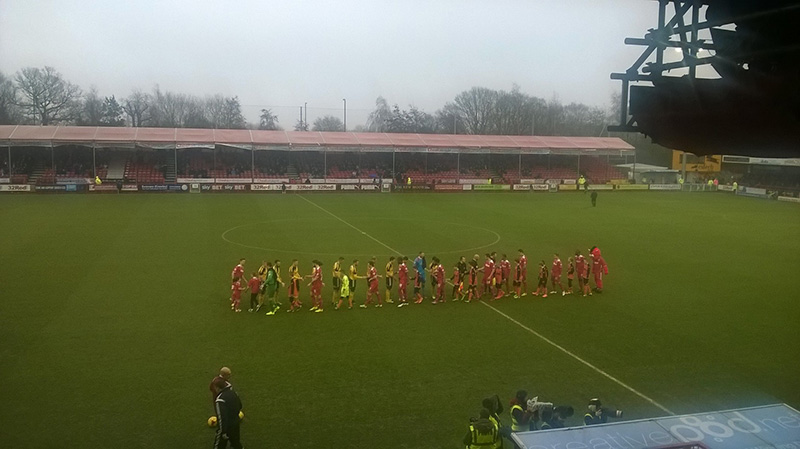 Thoughts on the game:
After a decent opening 10 from Crawley the game settled down to the expected routine with Sheffield United having most of the play. Despite the amount of possession they didn't manage to create many chances and it was goalless at half time.
The second half was a similar affair until Crawley managed to nick a goal from a set piece against the run of play. Just as it looked like Crawley might be able to hold out Sheffield United broke through and Matty Done was brought down. I thought it was a clear penalty but needless to say the home fans around me disagreed. Sheffield United equalised from the spot and from there on in if there was going to be a winning goal it would only be scored by one team. Crawley defended brilliantly and held out for a vital point. With the ground being so small I think the referee heard every insult that was aimed at him on the way off the pitch but he seemed to take it well.
Atmosphere 2.5/5: Mainly Sheffield United fans creating atmosphere
Location 3.5/5:
Value for money 4/5: Can't argue with £24 for the best seats in the house
Pie Rating 1/5: Sold out of my first option and chicken tikka pie wasn't very tasty
Pint Rating 4/5: Great fan bar "Redz" at stadium
Programme 2/5: Too many photo pages and adverts
Overall 3/5:
You can keep up with Katie and her mission to do the 92 before her 30th on Twitter @katiemcmillan90, her blog (https://92before30.wordpress.com/) and her the92.net profile. Have you ticked off the Checkatrade.com Stadium? Add it to your 92 here www.the92.net/ground/broadfield-stadium or plan your visit using our away day planner here www.the92.net/plan-your-away-day/broadfield-stadium.