Mike Harley from the '92 in 92′ Challenge for Invest In Me has a catch up with the Groundsman about their stadium hopping fund raising exploits.
Groundsman: Doing the 92 grounds in 92 hours sounds like a truly epic challenge – how did the trip come about?
Mike: A hungover trip to Clevedon Pier chatting about how to help my friend Ian beat M.E. and a suggestion to visit all of England's piers quickly changed to football grounds!
GM: What are your favourite memories of the trip?
Mike: Being interviewed by ITV, pitchside/dressing room/players lounge pictures at Man Utd.
GM: What was your best moment if you had to pick one?
Mike: Meeting lots of ME sufferers at Middlesbrough was really humbling and the club put on a really nice welcome and donated a signed pennant for auction.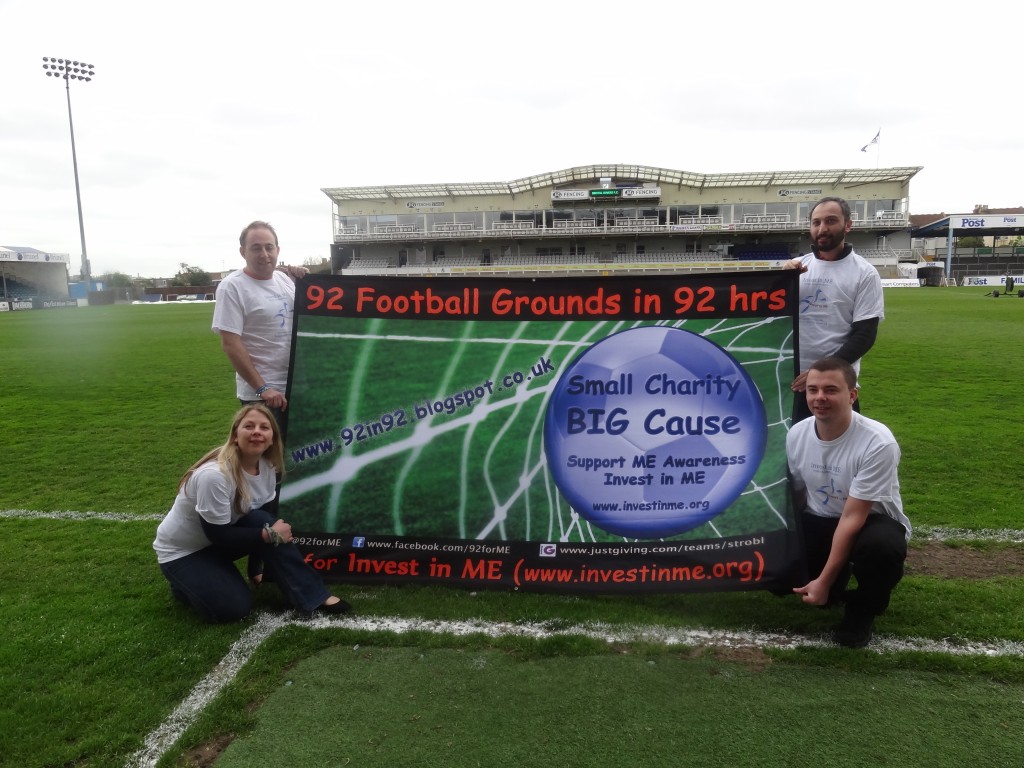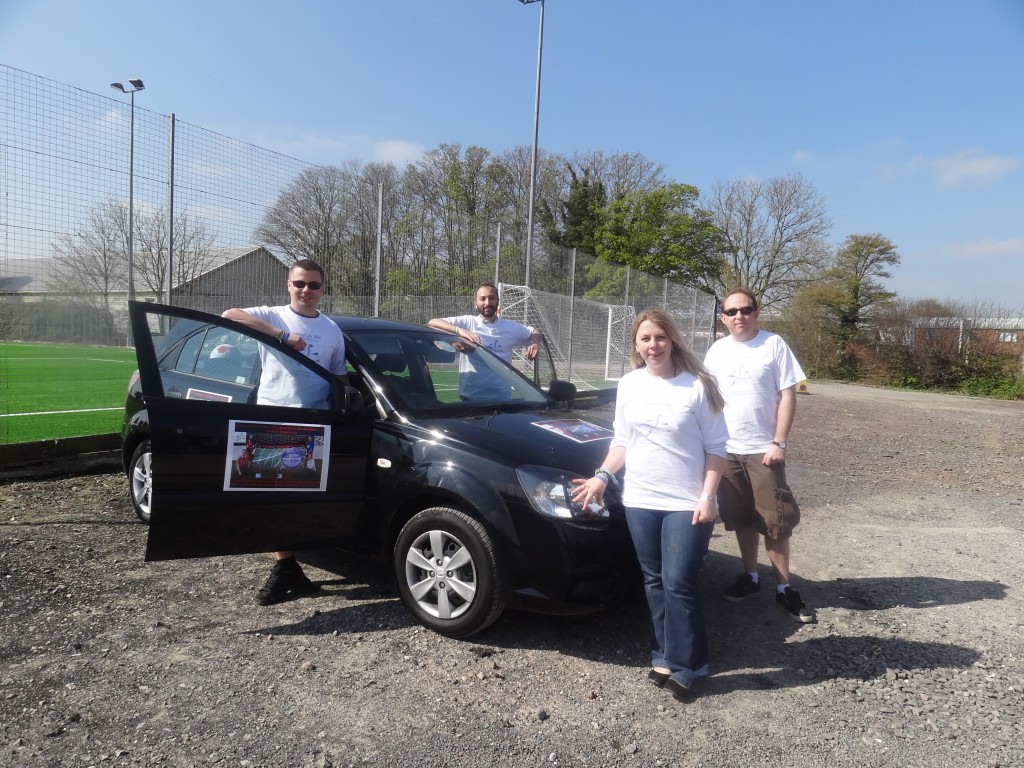 GM: How much have you raised so far and where will this be going?
Mike: £3.5K so far, targetting £5K. Secondary target is to try to raise awareness by reaching 10 million people which we feel we now have thanks to ITV, Radio 5 live, entries into over 70 club programmes and over 30 newspapers. All funds are going towards a clinical trial of Rituximab for 'Invest In ME' – a leading ME research charity.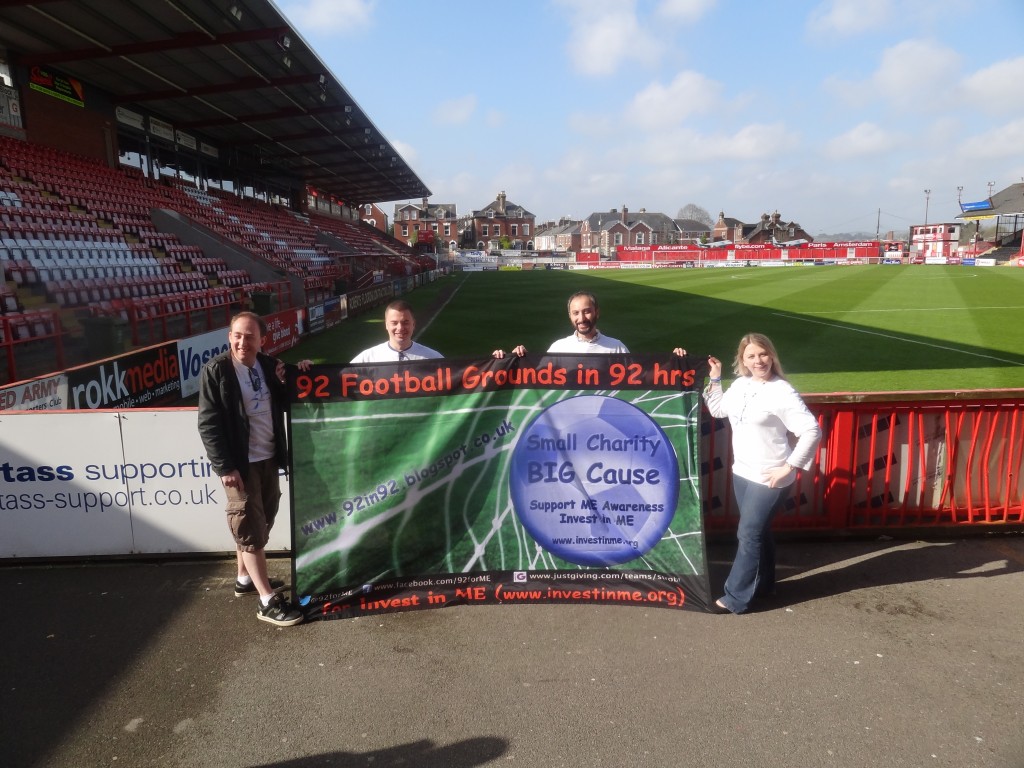 GM: Do you have any future find raising events planned?
Mike: Possibly! Looking into putting on a 'Live Aid' style event in Bristol to raise funds and awareness later this year.
GM: If someone wants to donate where can they go?
Mike: www.justgiving.com/teams/strobl or text 'IIME92' and £1, £5, £10 to 70070.
Thanks to Mike for taking the time to speak to us. You can donate using the above details and keep up with 92 in 92 for ME on Twitter @92forME or on their website http://92in92.blogspot.co.uk/.