It must be that time of year. Without having a new 92 club member for a while, we now have a much welcomed glut! With over 200 grounds to his name we caught up with Leeds United fan and groundhopper Chris O'Keeffe to find out more about his journey doing the 92.
Groundsman: Firstly congratulations on completing the 92! Which was your final ground and did you commemorate the occasion?
Chris: My final ground was Plymouth Argyle's Home Park on 27 February 2016 against Notts County (1-0). Due to it being a 10 hour, 588 miles round trip drive from Yorkshire I took my wife (who hates football!) along to the match and we stayed overnight in Plymouth. To commemorate the occasion, I made sure to get myself in the matchday programme and took a few more photos than normal with myself in them.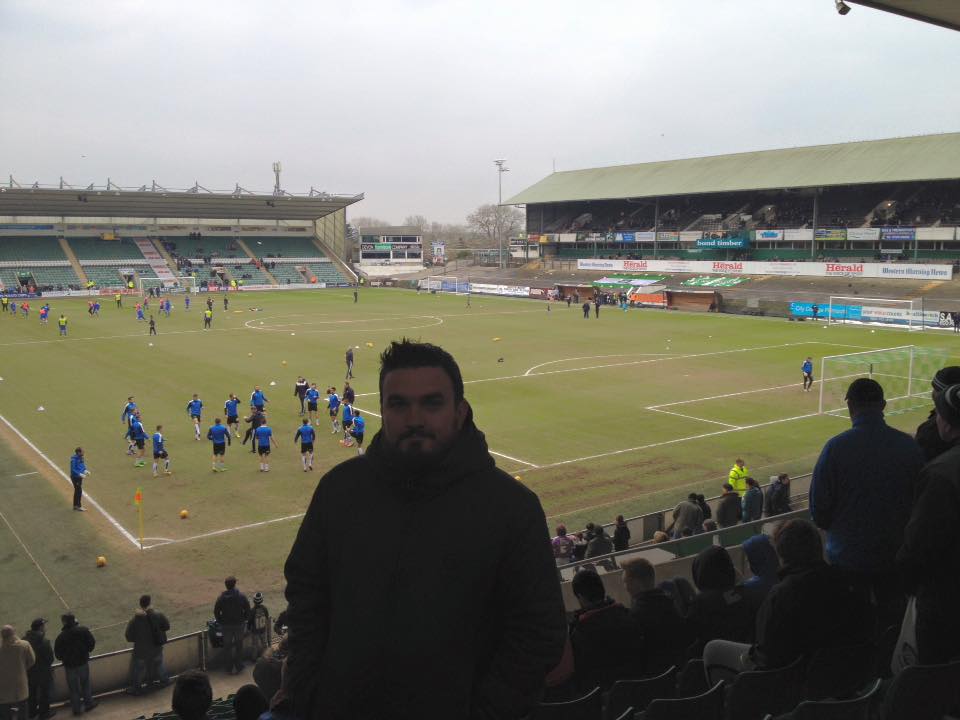 Groundsman: What was the first ground you ticked off your list?
Chris: My first ever ground ticked was Millmoor of Rotherham United aged 7 years old in a pre-season game against Leeds United (1-1) on 6 August 1995. My father and grandfather took me along, little did I know these would be two teams close to my heart forever more due to Rotherham being my hometown team and Leeds being my father and grandfathers team. I have ticked off 66 of the grounds following both teams, 45 with Rotherham United and 21 with Leeds United.
Of course Rotherham United would later leave Millmoor removing the visit from the 92, meaning visits to the Don Valley Stadium and finally the brilliant New York Stadium to tick my hometown off again.
So my first ground visit from the current 92 list was Bramall Lane of Sheffield United on 4 November 1995 against Portsmouth (4-1).
Groundsman: How long has it taken you to join the 92 club?
Chris: From Bramall Lane to Home Park, it has taken me 20 years, 3 months and 24 days to join the 92 club, aged 27 years old.
Groundsman: Which ground was your favourite overall over the course of the journey?
Chris: Apart from my bias view that Millmoor and Elland Road are two jewels in English footballs crown of stadiums, I have to say I love an old ground with its rusty steel, tall floodlights and differing stands on all 4 sides.
Everton's Goodison Park is my favourite over the course of the journey although Luton Town's Kenilworth Road came a close 2nd.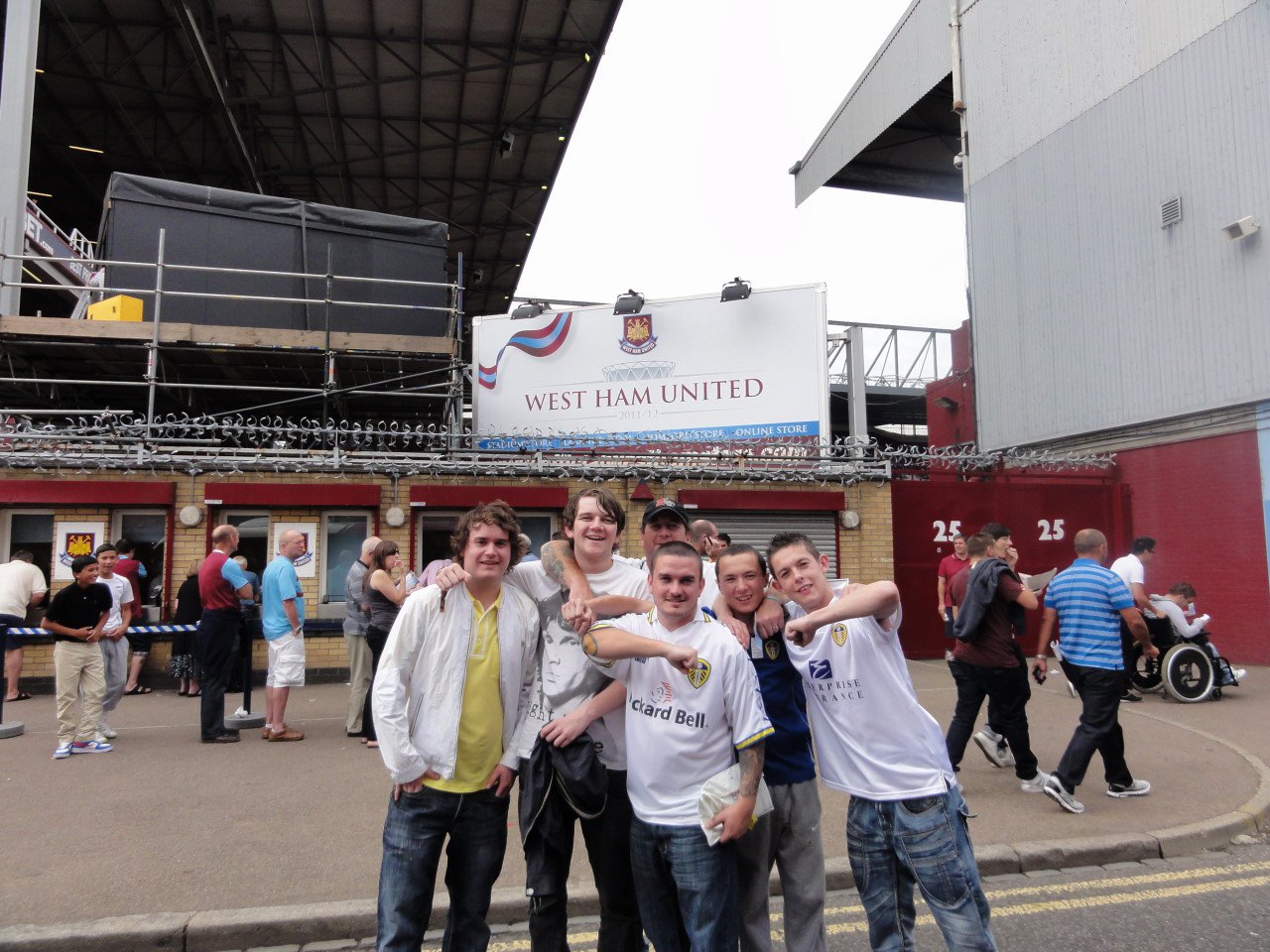 Groundsman: And your least favourite?
Chris: I really dislike new builds, and although there are one or two exceptions they are mostly bland identikit bowls devoid of any soul and atmosphere.
I really hate Doncaster Rovers' Keepmoat Stadium; it epitomises all of the above. Such a shame when you consider they left the wonderful Belle Vue behind, an old school football ground.
Unfortunately, it's the norm now though with the likes of Colchester, Morecambe and Coventry now all playing in mere shadows of their former grounds and for what, a comfier seat and better view? That's not what football is about for me.
Groundsman: What are the lasting memories of your travels?
Chris: Long coach journeys, numerous trains and miles and miles of driving. I've made lots of friends through football, they are the best memories but being a groundhopper can also be a lonely game with many trips being done alone. Being stuck in traffic for 2 hours because of a closure on the A1 on the way to Colchester and just getting there 10 minutes before 3pm when I should've arrived at 1pm is the type of stuff you have to put up with regularly.
Me and my best mate once went to Portsmouth's Fratton Park in 2003 for a Sunday evening kick-off on the Rotherham United Supporters Club coach. The match started at something mad like 6pm, Portsmouth beat Rotherham 3-2 and lifted the title that night on their way to the Premier League. Our coach didn't hang around for the festivities but we still didn't get back to Millmoor until 2am. Our phones had run out of battery so we had to count the little change we had and find a phone box to get my Dad to pick us up. We got home just in time for a few hours' sleep before being up for school on Monday!
My greatest memory though has to be seeing 3rd division Leeds United beat European Cup holders Manchester United 1-0 at Old Trafford in the FA Cup 3rd Round with my Dad. To visit sports matches side by side with my Dad is my greatest pleasure in life. He got me hooked on football in the first place so I have him to thank.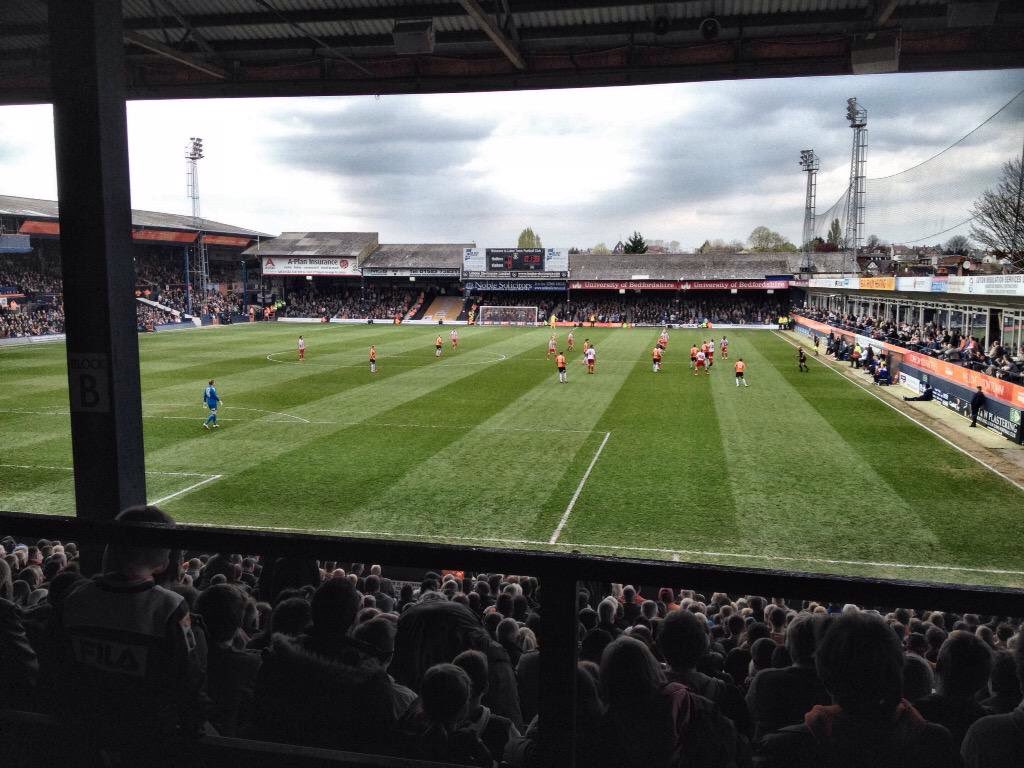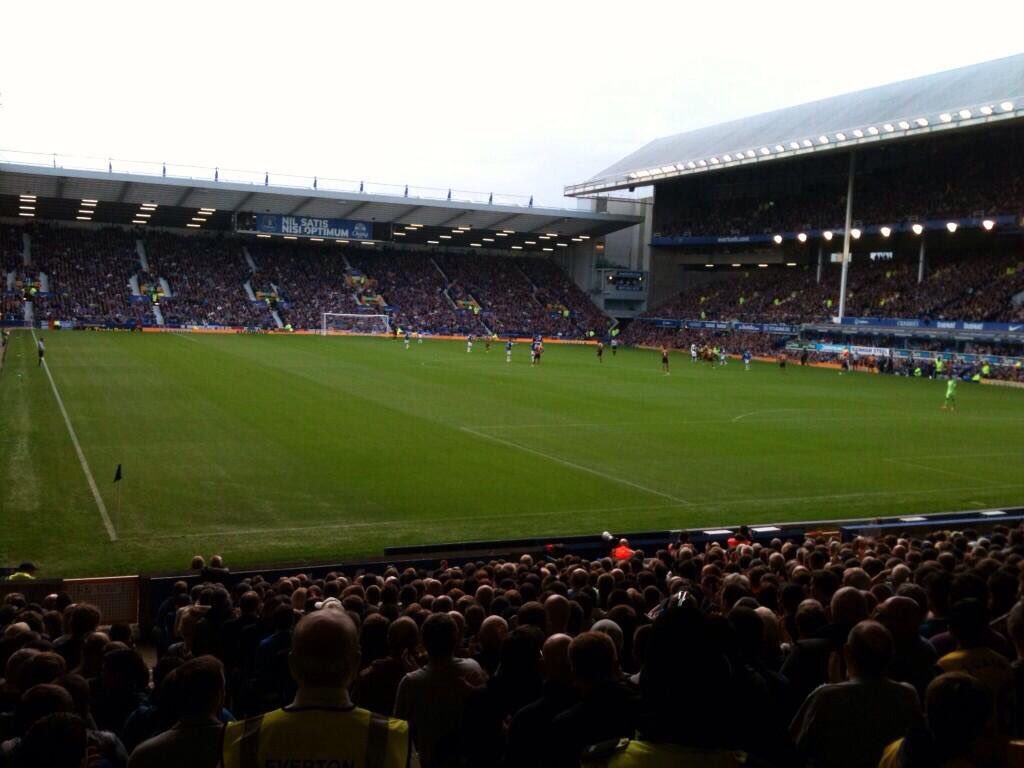 Groundsman: What future groundhopping plans do you have?
Chris: I love non-league football, more so in the end then visiting the 92, so I'll continue visiting new club's lower down footballs ladder. Maybe the 116 next? I've already done 11 at National League (Football Conference) level so have 13 left to reach that milestone. I've done 76 non-league grounds so far.
I will also continue visiting grounds abroad. Feyenoord's De Kuip is my favourite stadium of all and I've visited a few times now. I'll be back there regular to see friends. I'll be over in Ireland this weekend watching my Dads hometown club Bray Wanderers at home and a new ground at Shelbourne's Tolka Park. I'll tick Bohemians Dalymount Park also in July when Bray visit.
I'll be visiting Germany regular for games and looking for a few more new countries to see grounds in. I can proudly boast seeing the Belgrade Derby and matches at Borussia Dortmund, Real Madrid, St. Pauli, Hellas Verona to name just a few.
I really want to see in particular games at Marseille and Panathinaikos and the ultimate dream is Boca Juniors.
I love watching Rugby Union and Irelands GAA games live also so I have plenty to be keeping busy with in life after the 92.
Of course I will keep the 92 topped up when new grounds appear in the list.
Groundsman: Finally, as we all know the 92 can sometimes only last a season if relegations and promotions go against you – who will you looking to come up from the Conference?
Chris: The top 5 currently as of 1 March 2016 is actually in my favour. I have visited all of Cheltenham, Forest Green Rovers, Grimsby, Tranmere and Wrexham so there would be no new grounds to tick. It looks tight in the table though so if I had to choose anyone to sneak in the top 5 for promotion and a new ground it would be Gateshead. I love a trip to Tyneside. On the other hand a disaster would be a trip to Dover, another long journey.
Thanks to Chris for taking the time to share his experiences with us. You can keep up with his future groundhopping exploits on Twitter @8chrisOKeeffe8 and on his the92.net profile here.
Do you fancy blogging about your experiences doing the 92? Have you got some epic tales to share? If you're interested drop us a tweet to @the92dotnet.
You can create your 92 and rate and review the grounds as you go with the92.net and it's all free! Register here.