Doing the 92 league grounds is a marathon that will take most a life time to complete. Imagine then trying to do a whistle stop tour of the sacred 92 grounds in just 92 hours! Well that's exactly what Midlands based quartet Andy Matthews, Dan Frost, Robbie Bruce and Andy Hunt are aiming to do. We caught up with Rob from the group to find out what, why and when…
Groundsman: What inspired you to do the 92 in one go?
Rob: In 2013, two members of the current team, Andy M & Dan, completed the 20 Premier League grounds in 24 hours and raised £3000 for Children in Need. Two years later and with two additions to team, Robbie & Andy H, we are going the extra mile (plus a few more!!) and looking to raise more than £3000 by completing all 92 league grounds in 92 hours.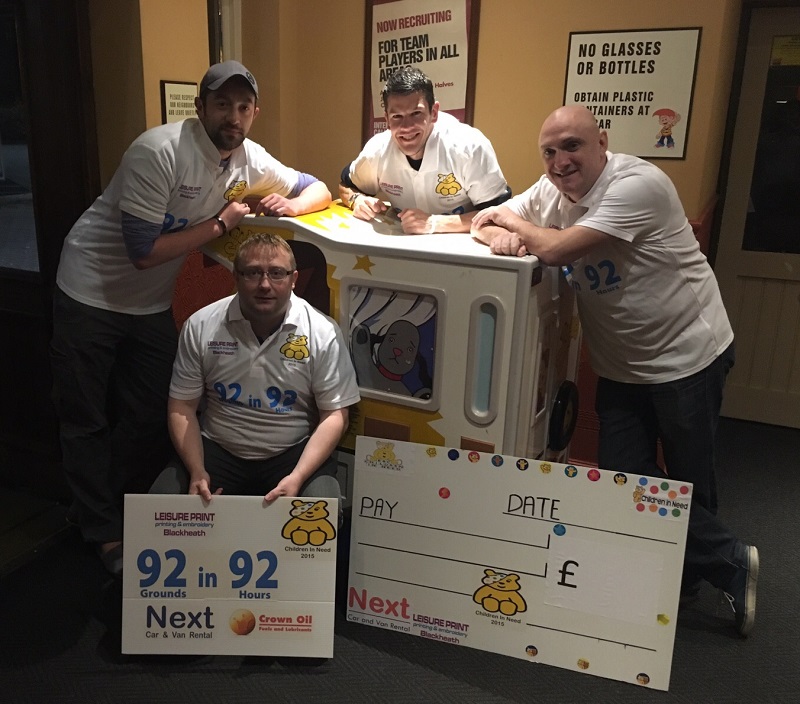 Groundsman: Have you finalised your route and how many miles will you be covering?
Rob: The route has been planned but could be subject to change depending on delays etc the key to any route change will depend on the timing of the approach to London as ideally we want to hit London at night/very early morning. As it stands we are looking to leave Wolverhampton and head north west via Shrewsbury/Stoke right up as far as Carlisle before heading east to Newcastle. We will then head down the east coast and through Yorkshire, the East Midlands and then East Anglia. London could then be targeted depending on time of day before the south coast is taken on ending at Plymouth before heading up the West Country towards Bristol and then into Wales before heading back into the Midlands finish at Aston Villa. We will cover between 2230 and 2400 miles.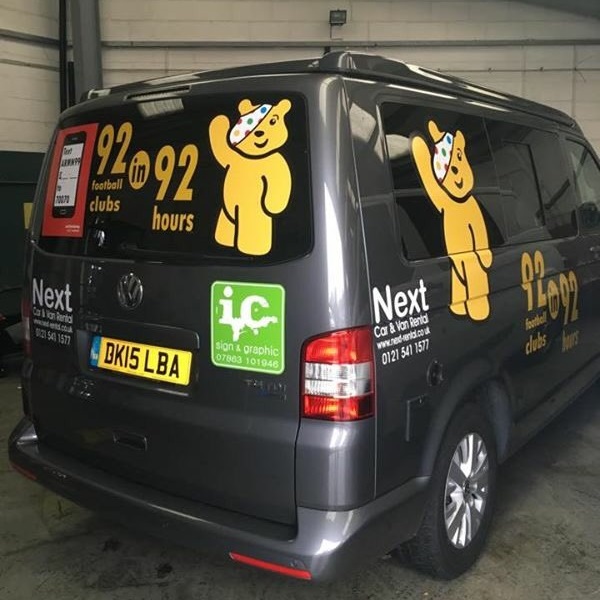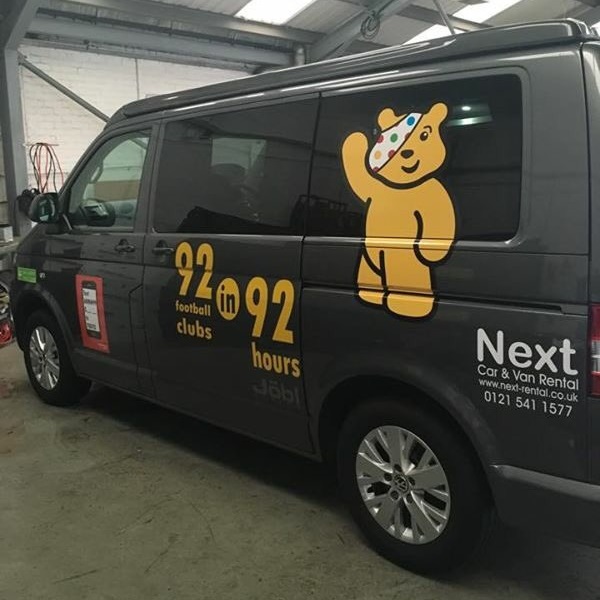 Groundsman: Will you be doing anything at any grounds on the route?
Rob: We have contacted each club to inform them of our challenge and we will contact them during the challenge to inform them of our ETA. We hope to have pictures, possible access to pitch side, dugouts, changing rooms, if possible and we hope to fundraise for a short time at each club.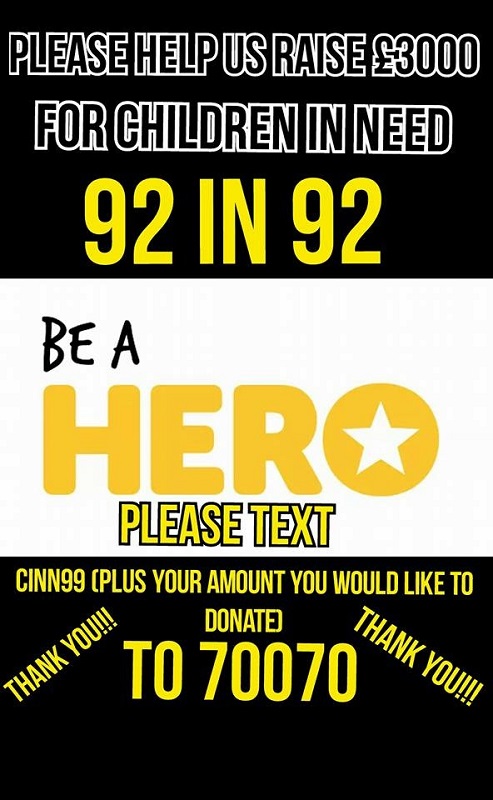 Groundsman: Have you found support from local businesses forthcoming?
Rob: Support from local businesses has been great. We have a Volkswagen Transporter supplied by Next Car & Van rental in Oldbury, T-Shirts & signwriting by Leisure Print in Blackheath & there are a few more businesses looking to support us.
Groundsman: How much are you aiming to raise?
Rob: We would love to beat our total of £3000 in 2013.
Groundsman: How can people follow and support you on your journey?
Rob: People can follow and support us via local media, tv & radio; Facebook, Twitter @92hours92clubs #92in92. Donate via Text CINN99 and amount to 70070 or Justgiving http://www.justgiving.com/92in92forChildrenInNeed.
We would to thank everybody for their support and look forward to meeting lots of people throughout the challenge.
Thanks to Rob for taking the time out to speak to us. We wish them all the best on their journey.