Dan White continues to reflect on his 92 to date looking back on a trip to Doncaster Rover's Keepmoat Stadium as Notts County were the visitors in the Johnstone's Paint Trophy.
Ground: Keepmoat Stadium 3/92
Game: Doncaster Rovers 0-1 Notts County
Date: 9/12/2014
Thoughts on the ground:
Walking to the ground from the train station took about 20 minutes and is located next to a shopping outlet. I also remember how cold it was. So cold and very windy! So windy that traffic cones were flying everywhere.
Upon arriving I had a look at the things you're not allowed to bring in and saw that cameras weren't allowed in! This was a first for me as my previous two clubs were all smiles to see me with a camera. Not Doncaster! But none of the security guards decided to check my bag as they were all too busy watching Sky Sports News.

In the stand I was sat in, the Donasonic SMTXTRA Stand, they had a section for kids which had only one thing for them… a snooker table! Bit of an odd choice in my opinion. They also had a section of wall containing their greatest memory. Their greatest memory in all of 2010 was signing striker Billy Sharp from Sheffield United on a three year deal for £1.15 million. Sharp would stay at Doncaster for two years before signing for Southampton. I had a look to see what Doncaster did in the 2010-11 season which says they knocked out of the FA Cup in the third round replay to Wolverhampton Wanderers and were knocked out of the first round of the Football League Cup to Accrington Stanley in Extra Time.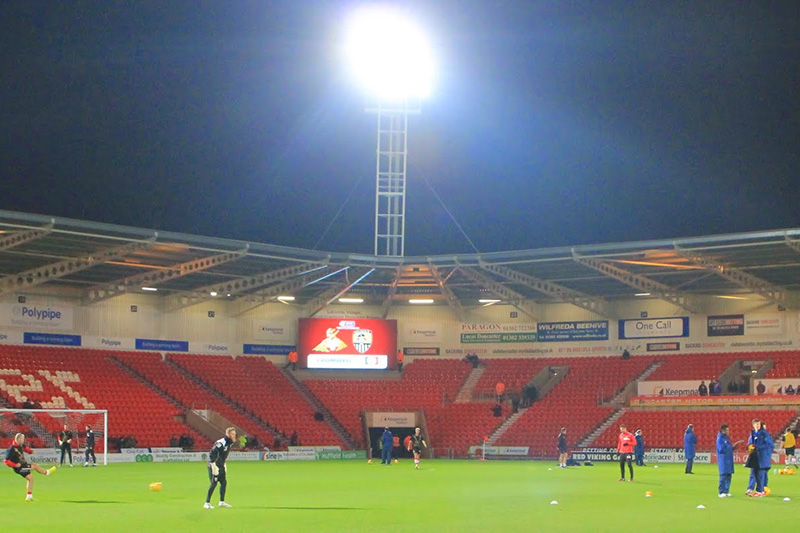 Back to the game and I was surprised to see Alan Smith was playing. I was only surprised because I saw him play back when Smith was at Leeds United only for Leeds fans to dub him as a "Judas" for signing with arch rivals Manchester United. I also noticed, as I browsed through the brochure, that every Doncaster player has their own sponsor. Even the mascot, Donny Dog, has his own sponsor in Sneyd's Wonderfeeds. I'm assuming all these sponsors are all from the Doncaster area as I had never heard of them until seeing them. Sponsors such as Sine FM, K Pearson Roofing, The Wheatsheaf Pub and Solutions 4 Cleaning.
Thoughts on the game:
The first half took place and quite honestly, nothing happened! No chance for either team, the majority of the game was spent in the middle battling for possession. So I had a look at the attendance to see that there was not a lot of people there. For a stadium that can hold a little over 15,000, roughly 2570 fans showed up and I couldn't figure out why. Was it because it's winter and no one wants to sit in the cold for two/three hours? Is it ticket prices? Tickets were only £10! Is it fans secretly protesting about how this season has gone for them? I'm not sure. All I do know was that three girls sat five rows above me only came in hope of seeing Louis from One Direction in the director's box.
Speaking of these fans, I did find one or two of them to be saying very racist things to Theo Robinson. I did not like how things were going overall as we headed into the second half when things started to pick up. So much so that I saw my first yellow card of the challenge given to Notts County's Ryan Hall, on loan from Rotherham United at the time. Doncaster Rovers did actually score from what I assume was either a James Coppinger or Kyle Bennett goal (it was hard to tell) but it ended up getting disallowed due to a Doncaster player being offside.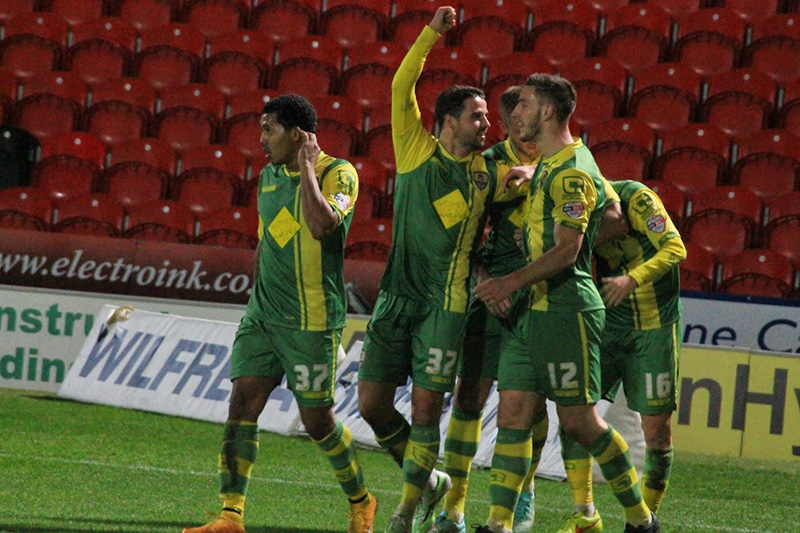 However, Notts County ended up capitalising and scored themselves moments later and it would stand. This goal came at the 74th minute by Liam Noble. A second yellow card was shown to Notts County. This time to Drissa Traoré. The game ended and all I could hear were boos from the home supporters and cheering and celebrations from the away supporters.
Once again, security was busy doing other things instead of trying to stop potential fights between fans taking place. What could security be doing that was so busy? They were watching Liverpool vs. FC Basel in the last Champion's League group game with the winner advancing to next stage and the loser heading to the Europa League. Liverpool ended up heading to the Europa League after their game ended 1-1.
Atmosphere 2.5/5: A quarter full
Location 3.5/5: Next to a shopping centre
Value for money /5:
Pie Rating n/a: Too scared to try 🙂
Pint Rating n/a: Don't drink. Costs £1.40 for a bottle of Coke
Programme 3.5/5: Programmes were £2
Character 2.5/5:
Stewarding 2/5: No bag checks and too busy watching Sky Sports News
Overall 2.5/5:
You can keep up with Dan and his groundhopping exploits on Twitter @DanWhite1993 and his the92.net profile here. To see Dan's work from grounds up and down the country head to danwhitephotography.wordpress.com.
Have you ticked Kingsmeadow off your 92? Add it to your profile here www.the92.net/ground/keapmoat or if you're thinking of going plan your visit there using our away day planner here www.the92.net/plan-your-away-day/keapmoat.