Arsenal Ladies and England international Alex Scott will join hundreds of fans at Wembley on Saturday 26th July for the Supporters Summit. The event is jointly organised by the Football Supporters' Federation (FSF) and Supporters Direct (SD) in association with BT Sport.
BT Sport's Supporters Club initiative will screen Gilberto Silva's Road to Rio documentary about the Street Child World Cup which took place in Rio this year. Alex will talk about her involvement in the tournament and take part in an audience Q&A.
On top of that sessions at the Supporters Summit will cover the FSF's Away Fans Matter campaign, protection of club identity, Supporter Liaison Officers, club licensing, diversity, financial fair play (FPP), supporter trusts and Safety Advisory Groups (SAG).
How can fans secure lower ticket prices? What can we do to protect our clubs' historic identities? Why are owners allowed to move clubs from their home cities? How can fans fight homophobia, racism and sexism? Will clubs respect FPP rules? SAGs can reduce ticket allocations and move kick-off times against fans' wishes – how do we open SAGs to scrutiny and influence their decisions?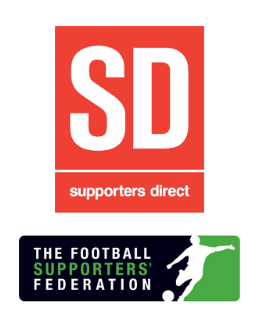 All of these discussions will inform future FSF and SD work and campaigns.
FSF Chair Malcolm Clarke will also lead a debate on FA Chairman Greg Dyke's England Commission Report. While the report's League 3 idea went down like a lead balloon among supporters – and was eventually torpedoed by the Football League – there was more to Dyke's report. Is any of it worth salvaging? Can it revive England's fortunes? Is that a priority for fans?
Kevin Miles, Chief Executive of the FSF, said:
"Fans have made big strides in the past year and we have to keep that pressure up. From the Football League saying 'yes' to safe standing, to the Premier League's £12m Away Fans Initiative, the evidence is there that supporters can make a difference if we speak with one voice.
"The sessions that we have lined up at this year's Supporters Summit can make a real difference to the match day experience. Whether it's the away fan experience or steps to protect club identity, we want to hear the best campaigning ideas that fans have to offer."
Read more about the joint FSF and SD Supporters Summit: www.supporterssummit.co.uk