As we continue our look at how Greg Dykes possible plans could affect your club this time we take a look at Yeovil Town. Glovers fan Ollie Marsh gives his view on how League 3 and strategic loan partnerships could make an impact at Huish Park.
Groundsman: Initially, what are your thoughts on the FA's proposal to bring in B teams to the lower leagues?
Ollie: I'm hugely opposed; I think Premier League clubs sending fringe and young players on loan to lower league clubs is a much more mutually beneficial way to give those players competitive experience.
GM: How do you think this would affect Yeovil?
Ollie: It could well mark the end of the club's success as they have relied very heavily on loans in recent seasons due to their low budget. B teams may also give the Premier League even more exposure on television, meaning lower attendances and therefore less revenue for clubs like Yeovil.
GM: Would it impact on the Glovers ambitions?
Ollie: Definitely, I don't think Yeovil ever would have been promoted to the Championship without loan players. Goalkeeper Marek Stech, Luke Ayling and Dan Burn all originally joined the Glovers on loan from Premiership clubs and proved to be three key players, with Burn even scoring in the Play-Off Final. (Burn has since gone on to play Premier League football for Fulham.)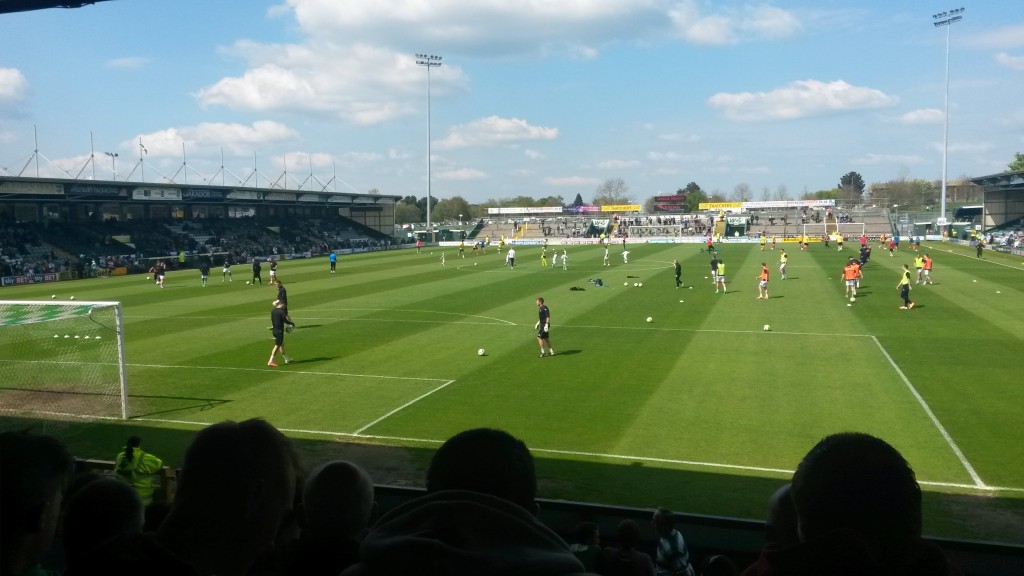 GM: Would you be happy to see your side play in a competitive league against a Premier League B team?
Ollie: I think it would almost be condescending to play against what would effectively be a club's reserve team. It certainly wouldn't feel as competitive or passionate, and I can imagine the atmosphere being worse due to opposition fans being there to check out their Premier League team's youngsters rather than to support their team.
GM: Long term would do you think the introduction of Premier League B teams would have on the lower leagues in general?
Ollie: It would certainly belittle lower league clubs and fans would therefore lose interest in them. A lot of teams are in the same boat as Yeovil and rely on loan signings and so it would affect them this way as well.
 
GM: Do you think clubs like Yeovil have a responsibility to supply the England team with players?
Ollie: I think it's the Premier League clubs that have a responsibility to give their young, English players Football League experience early on in their careers. Sending them to lower league clubs is, as I mentioned, a mutually beneficial way of getting that experience. Yeovil have a fairly good track record with supplying the England team as they handed first team debuts to both Steven Caulker and Andros Townsend.
GM: Would like you want to see your club enter into a strategic loan partnership with a Premier League club?
Ollie: I really don't see the need for strategic loan partnerships due to most Premiership clubs already loaning out their players to lower league clubs anyway. I also don't like the idea of Premier League clubs having more control over how a loan player is played, despite the fact that the player would be on the books of the lower league club as this would undermine the lower league manager.
 
GM: Are there any alternative actions / measures would you like to see taken to address the issues identified by the FA?
Ollie: I can't think of any, but as I have no real interest in England or international football I'm probably not the best person to ask! I'll skip this question.
Thanks to Ollie for taking the time to give us his views on what the plans could mean for Yeovil. You can keep up with Ollie on Twitter @ ollie_marsh . If you are against the FA's plans please take a minute to sign the petition here, and please go forth a spread the word #sayNoToLeague3! If you want to have your say on what the plans could mean for your club please drop us an email or a tweet @the92dotnet.