Tonight we welcome ground hopping blogger Sean Hines to our blog. Sean is in the early stages of his journey doing the 92 and shares his experiences of ground number 4, a trip to Yorkshire to Bramall Lane…
Ground 4/92: Bramall Lane
Sheffield United 2 v 0 Millwall
28/03/2017

Your thoughts about the ground
The ground was fantastic, tough to believe such a ground could belong to a side in League One. Definitely made me feel that Sheffield United are a club heading in the right direction. The infrastructure is there for the club to progress and Bramall Lane certainly belongs higher in the leagues.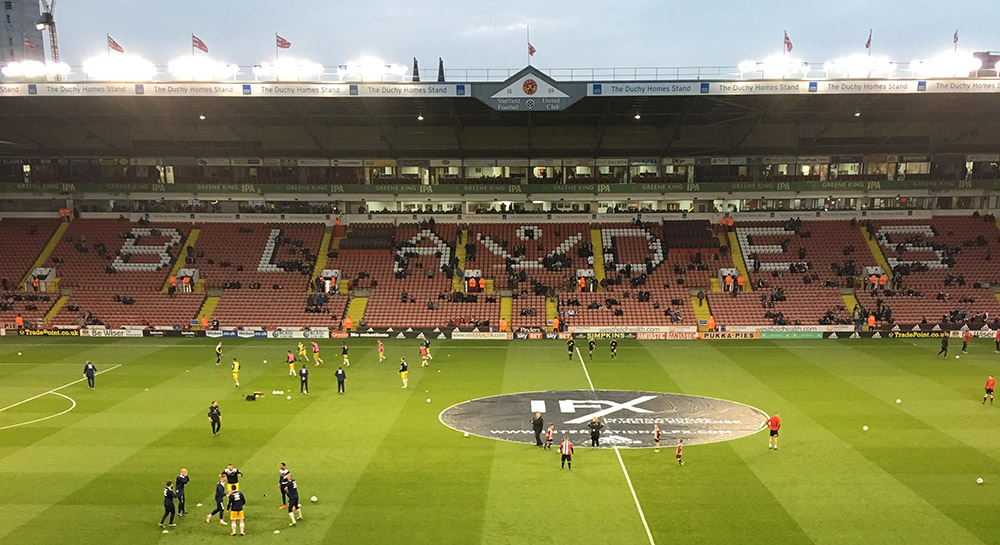 Your thoughts about the game
Sheffield United dominated large parts of the game, especially in the first half when they looked threatening with every attack. Millwall seemingly couldn't handle the battle in the midfield area where John Fleck was dictating the game with his wonderful left peg. The Blades deservedly won the game despite taking their foot off the gas in the last 15 minutes. Lee Gregory missed a great chance to half the deficit but couldn't take it and United saw the game out comfortably in the end.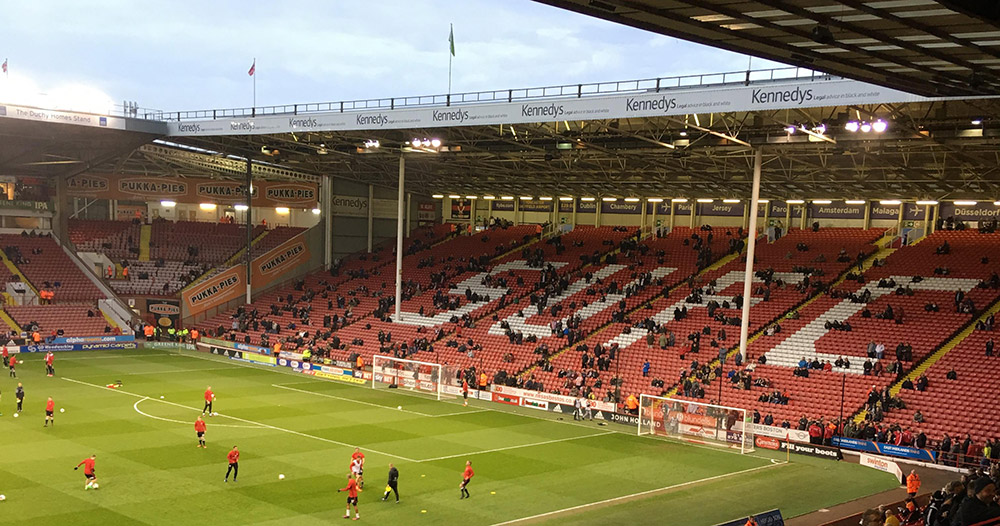 Atmosphere 4/5: Great atmosphere before the game, the infamous Kop making lots of noise throughout the evening.
Location 3/5: Located about a 15-20 minute walk from the city centre. Overall not too hard to find.
Value for money 4/5: £22 for my ticket situated in the South stand. About the going rate for tickets at this level so especially good value given the quality of the stadium.
Pie Rating n/a: Didn't manage to get downstairs at half time due to my seat being tucked tight to the directors box making it difficult to get out. I was too busy taking photos and soaking up the atmosphere before the game.
Pint Rating n/a: Same as above.
Programme 3/5: Decent enough programme. Good coverage of all the stats and players plus other articles. Good overall insight on both teams.
Character 4/5: Superb. The oldest professional Football ground in the country I was told. A great mix of classic style with modern era updates. Bramall Lane certainly has bags of character.
Stewarding 2/5: The main reason for the low mark here is the fact it took 6 different stewards to help me find my seat, it was pretty tucked away I'll admit but it's the only real blemish on the record.
Overall 4/5: On the whole a great all round experience. I thoroughly enjoyed my time at Bramall Lane, the fans were warm and welcoming towards an outsider. The atmosphere under the lights was fantastic and the football on display was also of a good standard. Anyone with Bramall Lane coming up on their journey towards 92 has a little gem waiting to be seen.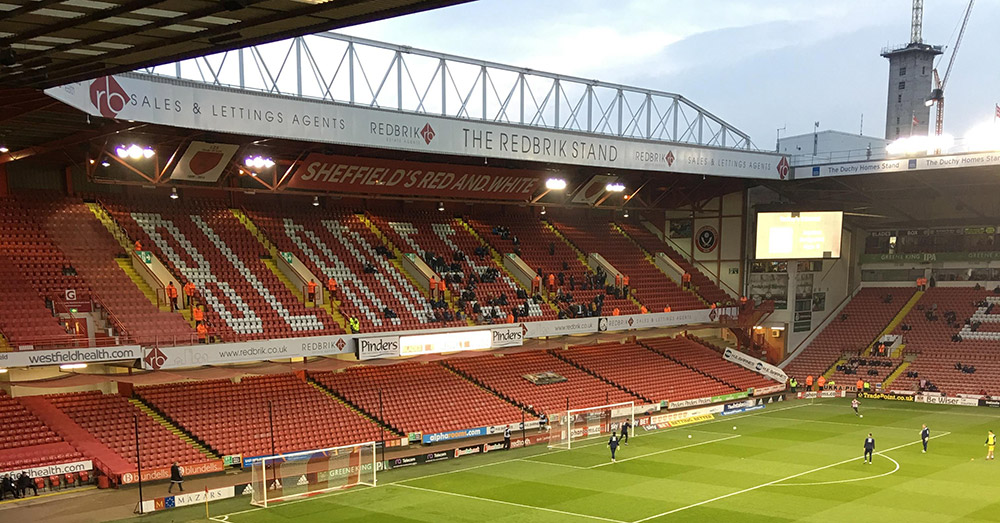 You can keep up with Sean on his journey to the 92 club on Twitter @TEFjournal and be sure to check out his blog; The Elite Football Journal.
If like Sean you fancy blogging about your experiences doing the 92 league grounds drop us a tweet to @the92dotnet.
Have you made the trip to the home of the Blades? If you have you can add Bramall Lane to your 92 or if not plan your trip there: