Newcastle fan Colin Harrison takes full advantage of the pre-season friendly schedule groundhopping over the boarder to visit 2 Scottish League grounds in a day…
When Newcastle United announced a pre-season friendly against Heart of Midlothian at Tynecastle, I immediately booked train tickets to ensure I ticked off another ground (even though I can't add it to my 92).
As the day of the match was a Friday we had a few hours to spare so Paul and I decided to visit Easter Road, home of Hibernian. We hoped to take a look around before heading across the city to their biggest rivals, Hearts. We were allowed in to take a few photos, as well as the customary dugout photo. Hibs were scheduled to play the following day, however our return train was at 10pm that night so unfortunately we couldn't take in the game. Had I not been too hasty to buy cheap train tickets, we would have definitely have stayed for the second game.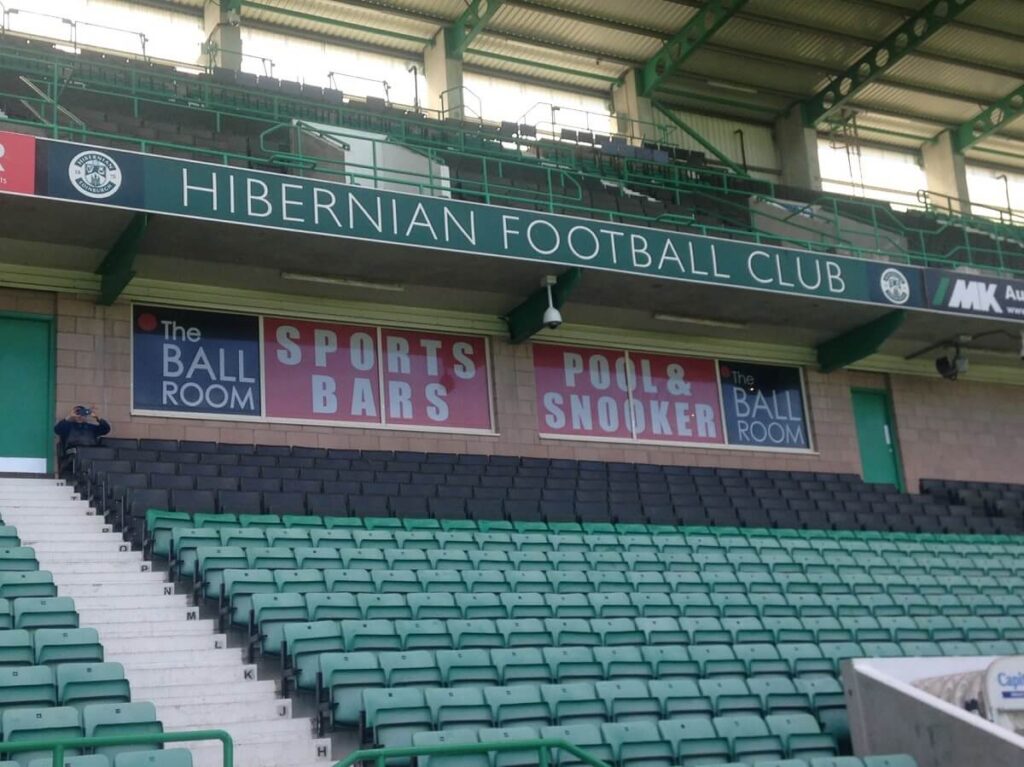 A taxi ride through the endless amount of Edinburgh roadworks eventually saw us pull up to the three-sided stadium. We were welcomed by a club host, Dylan, who showed us into the new area behind the scenes. This area had been created to include new changing rooms, as previously they had been located on the opposite side of the pitch in the stand which is being demolished and replaced. The works are approximately two months away from completion.
Once again, we got a dugout photo; however this was also newly created from the seats in the stand, until the new ones are installed. Dylan then showed us into the Hearts museum. His quote was excellent; and one which can be used for many clubs throughout the land, ''we are a club with few trophies, but with loads of history''.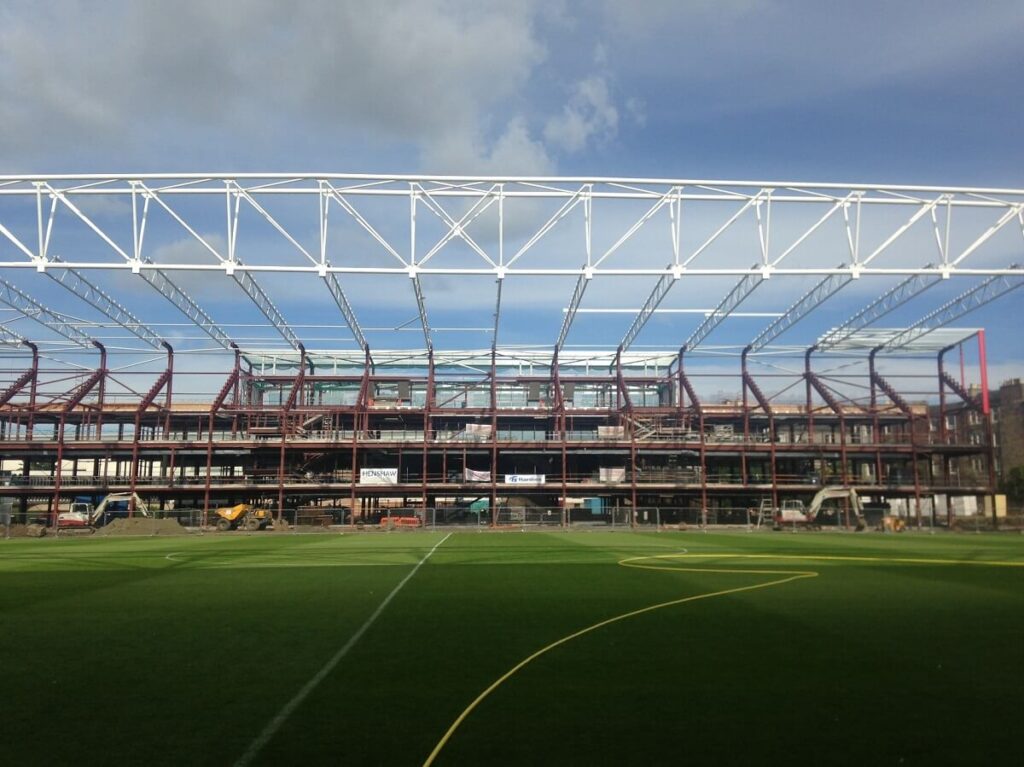 Many of the items on display stem from the First World War when most of the first team players went off to fight, but not all of the players returned. Following this, we headed to the club's memorial garden. This is situated on one corner of the ground. It's a very moving area to visit, with numerous heart-shaped plaques adorning the walls, each with a personal note to loved ones who have sadly passed. There is also a statue of a 1914 soldier with a rifle over one arm, and a football in the other.