From the local news to the gossip column of the BBC website, the face of beaming a Norwich City fan alongside a Lego replica of his beloved Carrow Road has been seen up and down the country. We caught up with the creator of this magnificent model and man behind Brick Stand Chris Smith to find out more…
Groundsman: You've had some great press coverage from your recent Carrow Road replica – how did the idea for building model lego stadiums come about?
Chris: I suppose the idea came about after searching on the internet for something similar and realising that nothing existed, it seemed like a good idea and I just started with Selhurst Park as I support Palace and then it just went from there. I just thought it would be good to try and do each ground, I don't have a set order to do them in so if any wants to contact me to make a request feel free!
Groundsman: From the pictures, the stadiums have great attention to detail – how long does it take you to build the first model of a ground?
Chris: It can take 2-3 weeks to design a ground, this does however sometimes include days of waiting for a bricks to arrive, I don't draw up any plans or anything before I start as you don't really know how certain parts will fit together or how it will look overall. I try to include the details I feel I need to but sometimes if a certain colour or brick does not exist in Lego then you have to just move and not get too hung up about it.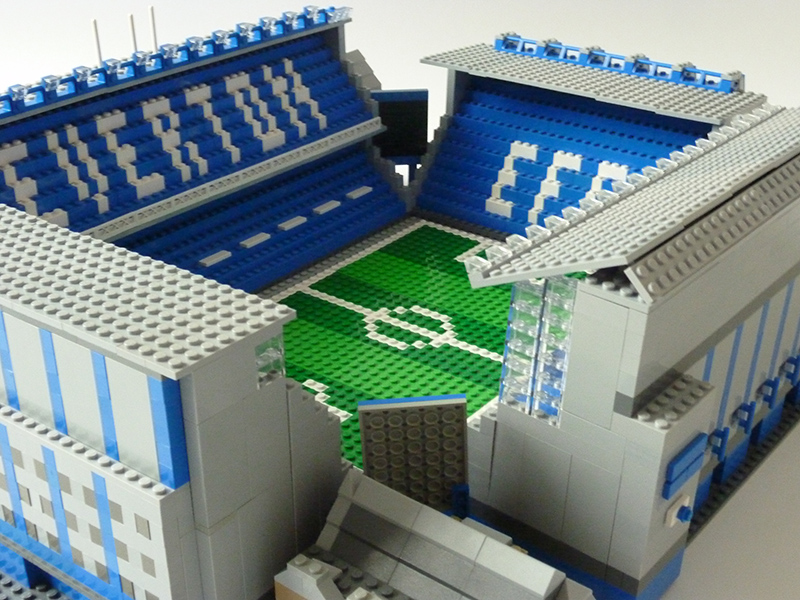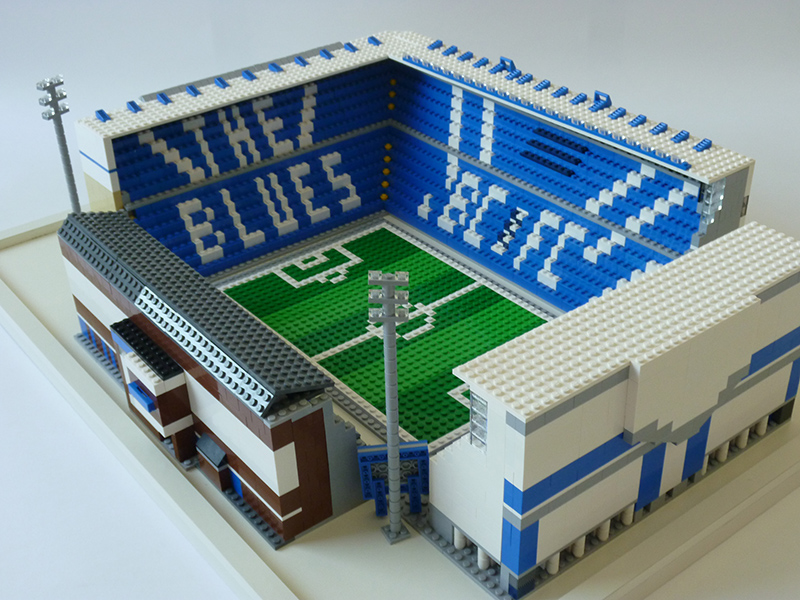 Groundsman: Exciting news that you've had your first commission from a professional club – are you allowed to say who and are you going on a larger scale than previously?
Chris: Thanks, I won't say which club it is for now but I'm really looking forward to the challenge. It won't be on a larger scale, I think one of the challenges I enjoy is trying to make something that does not have an astronomical price but could realistically be enjoyed by someone in their home. It also makes the design more of a challenge and it makes you more creative.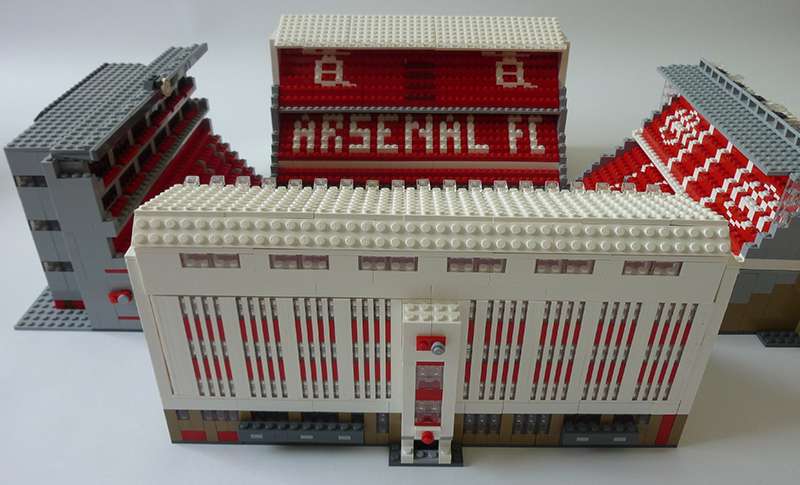 Groundsman: What are your future Lego and ground based plans?
Chris: The plan is to do all the 92 and a few non league in Lego, I think the last time I sat and thought about it I worked out it would take years rather than months but I'm going to do it, The 92 may change a few times by the time I've finished!
Groundsman: Finally, we can't let you go without finding out a bit about your 92 – how many of the 92 league grounds have you ticked off?
Chris: I think at the last count I'd done about 50 but I tend to go to more non league games these days as when I lived in Halifax for a few years and picked up the bug for non league.
Groundsman: So far which grounds have been your best / worst and why?
Chris: I like Anfield and Goodison, and the least enjoyable maybe the Riverside (sorry!)
Thanks to Chris for taking a break from building to speak with us. If you want to get hold of your teams ground in Lego you can head over to the Brick Stand online store and you can also follow Chris on Twitter @brickstand
Remember you can create your 92 along with rate/slate and review the 92 league grounds as you go with us, just head to www.the92.net/register to join. Don't forget you can now plan your future groundhopping exploits using our away day planner.