Two years ago, two teams were separated by 2 divisions, now following a rapid decline, Yeovil find themselves not only in the same division as Portsmouth, but at opposite ends of the table. Yeovil fan Ollie Marsh made his way to Fratton Park with the Glovers faithful, hoping for revival in the clubs fortunes.
Ground: Fratton Park
Game: Portsmouth 0-0 Yeovil Town
Date: 03/10/2015
There aren't many football clubs in England that can boast playing at the same ground for over a century, but Fratton Park has been home to Portsmouth since 1898. Therefore, it shouldn't be surprising that the archaic ticket office looks like it's straight out of the Victorian age.
However, there are more modern touches to Fratton Park that equally add to the character of the stadium; the graffiti-style street art that's plastered over the away turnstiles should make it look abandoned, but instead makes the ground come alive.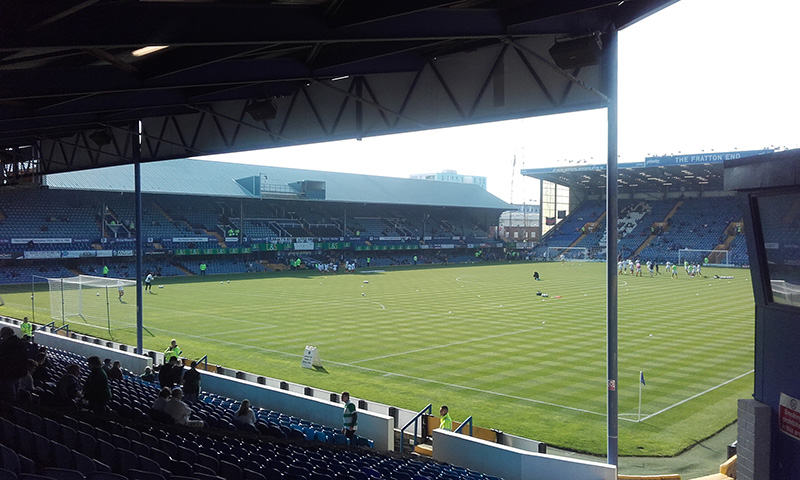 The Pompey supporters have also managed to do that themselves many times, the largest fan-owned club in England is known for its passionate (and loud!) fan base. Even against little old Yeovil Town, the famous chant of "Play up Pompey" was still deafening when the home crowd got into full voice. The atmosphere was also helped by the fact that the stands were so close to the pitch.
The Yeovil fans did their bit as well, with the 600 travelling supporters making themselves heard throughout the entire 90 minutes. We were in the 'Milton End' which is half of the stand behind the goal, although it was good to not be shoved into a corner like most away fans are nowadays.
The injury problems that the Glovers have faced this season combined with Pompey's strong start to the season meant that, on paper, Portsmouth were on to a comfortable win. In reality, the Yeovil defence stood strong and, despite many chances for the home team, they managed to keep a clean sheet and earn a 0 – 0 draw.
The difference in reactions at the full time whistle told you everything you needed to know; Yeovil cheers were drowned out by Portsmouth boos. Despite the obvious frustrations from those in blue shirts, the high tempo performance and flowing football was enough to convince me that the Fratton Park faithful won't be booing for long.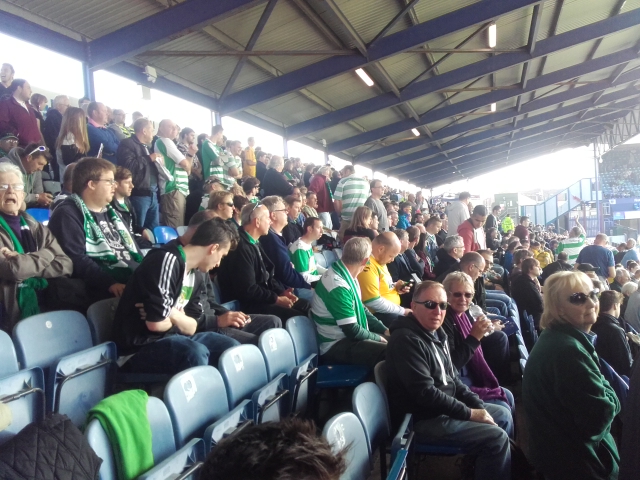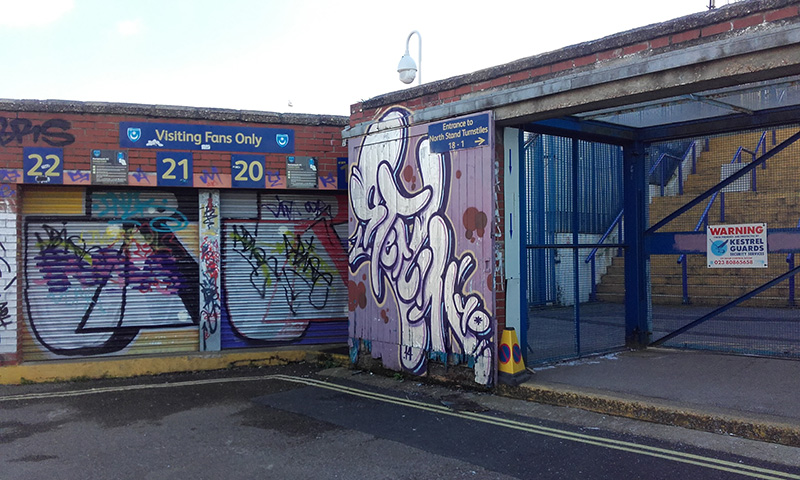 Atmosphere 5/5: It won't have been the most intense atmosphere at Fratton Park, but when the Portsmouth fans sung they made sure they were heard. The back-and-forth banter between the two sets of fans was also a nice change to a Yeovil travelling fanbase that are often left singing by themselves.
Location 2/5: Portsmouth is a lovely city with two high-end shopping centres, a pleasant beach and lots of pubs and restaurants. It's just a shame that Fratton Park is nowhere near any of these things.
Value for money 4/5: On a weekend that was used by many supporters to protest against ticket prices with their "£20's plenty" slogan, it was good to see Portsmouth offer admission for an even £20. Of course, food and drink was expensive, probably average for a League Two ground.
Programme 3/5: Standard features but nicely designed and made out of good quality paper. It was also nice to see that there was a 'kid's' programme also on sale.
Overall 4/5
Thanks to Ollie for sharing his experience ticking Fratton Park off his 92. You can follow Ollie on Twitter @ollie_marsh. Have you been to the Fratton Park? Rate / slate and review your experience here www.the92.net/ground/fratton-park or if you're going soon plan your visit here /www.the92.net/plan-your-away-day/fratton-park.