We catch up with the92.net blog veteran Tim Dove to reflect on his successful journey to join the 92 club.
Groundsman: Firstly congratulations on completing the 92! Which was your final ground and did you commemorate the occasion?
Tim: Thanks! Brunton Park on 26/09/2015. The league match was Carlisle United vs Newport County. I celebrated the occasion by having drinks and a meal with the friends that I watched the game with.
Groundsman: What was the first ground you ticked off your list?
Tim: City Ground on 14/02/1987. The match was Nottingham Forest vs West Ham United in the old Division 1. It finished a 1-1 draw, with two penalties being successfully converted just either side of the half-time interval. Garry Birtles scored the penalty for Forest. I met him in 2014 and told him about the penalty but he couldn't remember it! Which he said was unusual because he never took many penalties as he played in the same Forest sides as John Robertson and Stuart Pearce!
Groundsman: How long has it taken you to join the 92 club?
Tim: 28 years!! According to a days calculator program online it was 10,452 days, if you want to be really precise about it!! It was all about the journey to the 92 for me – a marathon not a sprint. Although I always expected to complete it I was never sure that I'd complete it before retirement.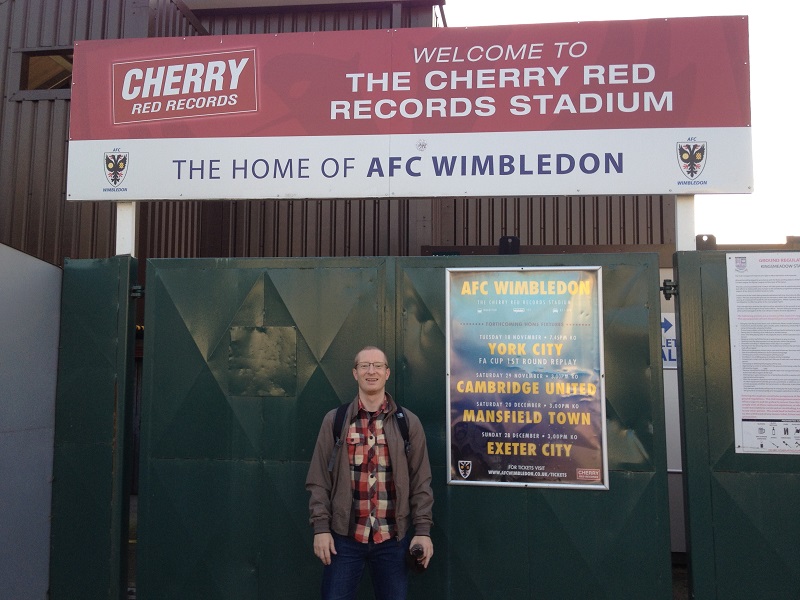 Groundsman: Which ground was your favourite over the course of the journey?
Tim: The Emirates in floodlights looked impressive inside and out, with very good facilities. Of the lower league grounds, I really enjoyed visiting Bury and York. I have a soft spot for old grounds but to see games there under the floodlights just added to the atmosphere.
Groundsman: And your least favourite?
Tim: I won't name the club. However, I saw my own team Nottingham Forest play at a new stadium for a team which sealed promotion to the Premiership with a victory that night. The ground wasn't full and the attending fans had been given free clappers to generate noise and atmosphere. The ground had no character whatsoever and was next to a retail park with the usual chainstores. Only remarkable in how uneventful the whole occasion was; staggeringly dull.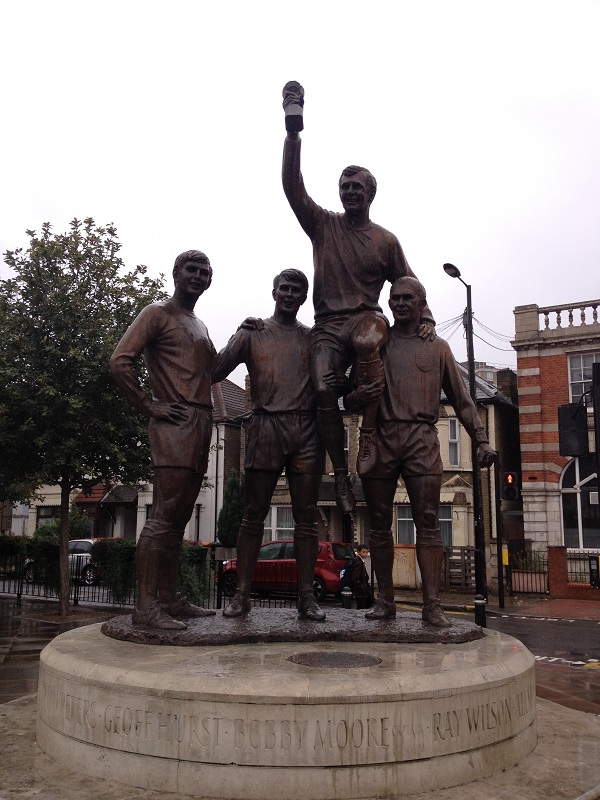 Groundsman: What are the lasting memories of your travels?
Tim: There are memories of delays, examining motorway routes before longer journeys and being cold and wet. However, mostly the memories are of visiting new towns, good food and laughs – and that's before you even start to think about visiting grounds, the surprising results, the atmospheres that I've been part of and all of the goals I've seen. Its been fantastic.
Groundsman: What future groundhopping plans do you have?
Tim: As its taken so long for me to complete the 92 there are some grounds from my early days when I didn't own a digital camera, so I'd like to revisit those. Some of them now have new stands or have new statues to see as well. There are about 18 to revisit, some of which I've been to since completing the 92. Those grounds are my initial priority. In future seasons I'll always keep my 92 up-to-date each season with Conference promotions and new grounds. I also want to visit more grounds with Nottingham Forest as I've visited 49 grounds so far with them and it'd be good to do as many as possible with my own team. After those priorities then I'll find time to visit more non-league grounds and possibly combine holidays with grounds abroad.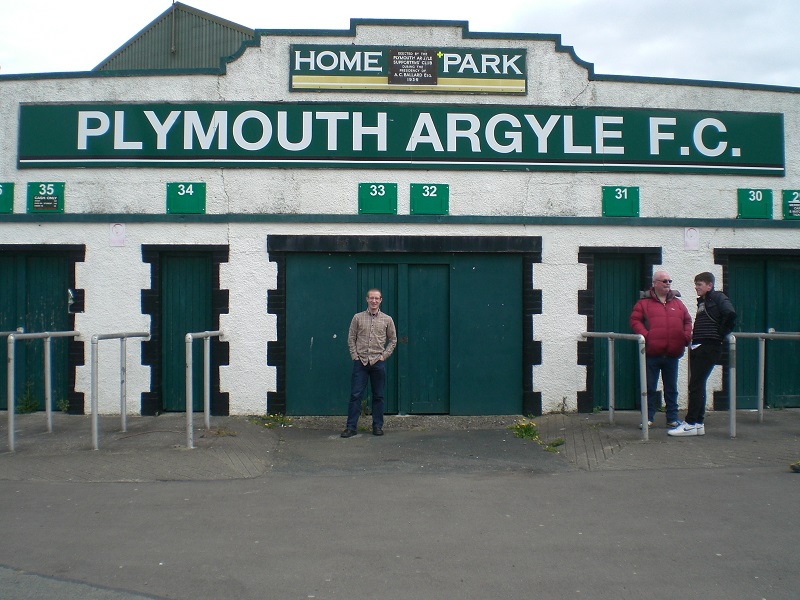 Groundsman: Finally, as we all know the 92 can sometimes only last a season if relegations and promotions go against you – who will you looking to come up from the Conference?
Tim: I always enjoy a trip to the West Country so it'd be good if Forest Green Rovers got promoted. Otherwise no preference, happy to visit any new ground.
Thanks to Tim for taking the time to share his experiences with us. You can keep up with his future groundhopping exploits on Twitter @dovet1975.
Do you fancy blogging about your experiences doing the 92? Have you got some epic tales to share? If you're interested drop us a tweet to @the92dotnet.
You can create your 92 and rate and review the grounds as you go with the92.net and it's all free! Register here.