Do you love Football? Are you a fan of grounds? If so we've found the mag for you! Introducing the Football Weekends Magazine. We caught up with Jim Stewart, the man behind the publication to find out more…
Groundsman: For a fan seeing Football Weekends Magazine for the first time what's behind the cover?
Jim: Essentially it's a fan's guide to watching football at home and overseas. This isn't about the footballers, it's about the experience of watching football and all that entails – the stadiums, the clubs, the destinations, the pubs. Each issue has a country guide and several city guides, with a good smattering of Traveller Tales from fellow fans. It's informative but aims to get across the unique experiences that travelling to watch football can offer.
Groundsman: How did the idea come about?
Jim: I had run a European ground guide website, Eurofootballcities, for some time and felt there was a gap in the magazine market for something in print along similar lines. Eventually I opted to go for a magazine that was split between European and domestic destinations, which I hoped would have wide interest. My work circumstances changed in 2014 and this gave me the opportunity to take the plunge.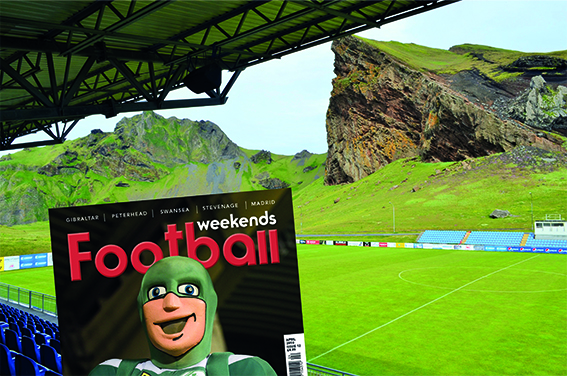 Groundsman: How long has the magazine been going?
Jim: After around six months of preparation we launched in March 2015. There are ten issues a year, with a summer break (July) and winter break (January).
Groundsman: What size has your readership grown to and what are your future plans for the mag?
Jim: Readership is now in the region of 6-8,000 per issue with one third subscribing by post and two thirds buying in shops. It's been increasing month on month. Our immediate plans are for a Euro 2016 special issue in June. Beyond that, we want to continue building the readership and expanding the sales to more outlets – maybe eventually overseas too.
Groundsman: Concentrating on your 92, how many grounds have you ticked off list?
Jim: At the last count it was 74. As with many fans, the record takes a knock when anyone sadly falls out of the league (eg Grimsby, Tranmere, Wrexham) or I've been to their old home and yet to do the new one (take a bow Oxford, Bolton, Barnet, Colchester…).
Groundsman: What have been your highlights so far?
Jim: As a Watford fan the big games always leap out, such as winning the third tier on a sunny day at Fulham (I think it's the only time I've seen us win something!), and play-off wins at Cardiff and Wembley. But for me the grounds that stick out are some of those no longer with us. Derby's Baseball Ground holds fond memories, there was always a fantastic atmosphere and we won quite a few games there, and Filbert Street likewise. A midweek game at Ayresome Park in Middlesborough also sticks in the mind – as a youngster it was one of those distant northern destinations I never thought I would get to visit.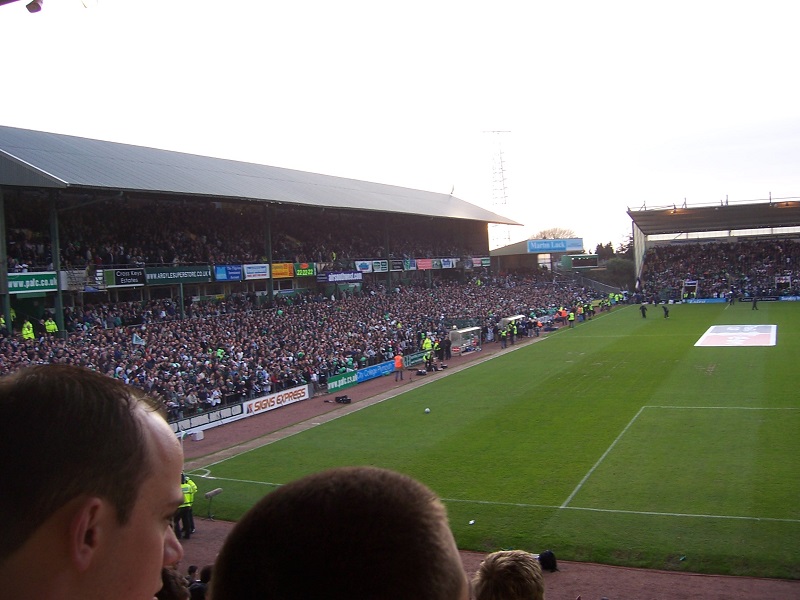 Groundsman: And your lowlights?
Jim: Back in the days before mobiles were the norm I drove six hours north through the driving rain and motorway jams to Blackburn for a League Cup match against Watford. I turned up at the ground and, you've guessed it, the match had already been postponed. It was too late to return so I had to book into a hotel overnight, making it a rather expensive and pointless round trip. I couldn't make the rearranged fixture – perhaps just as well, we lost 6-1.
More recently I sacrificed New Year's Eve to make an early start to drive to Yeovil for a New Year's Day game (even though the match was on the telly). Again, the weather intervened, so still the closest I have got to Huish Park remains a pub a mile away.
Groundsman: Finally, where can ground lovers get hold of a copy?
Jim: Football Weekends on sale at many WHSmiths and Martin McColls newsagents in the UK, and Easons in Ireland. If there's not one near you we post them out too – orders can be placed online at www.footballweekends.co.uk
the92.net is a free service open to all football fans. Register now to create your 92 plus rate and review the grounds as you go!