Blogger Michael Pilcher continues to set the standard for us fellow groundhoppers, with a second consecutive weekend combining family with ticking off a new ground. Read and learn, it really is textbook stuff…
Ground: Highbury 68/92
Game: Fleetwood Town 1-0 Gillingham
Date: 01/11/2014
When the fixtures were announced in the summer, I doubt many/any Gillingham fans were looking to see when "Fleetwood (A)" was. But as someone who had still to tick off Highbury and has family in Preston, 45 minutes away, this was the one I looked for first. The fixture computer was kind, scheduling it perfectly for half-term week. Come up with the wife and kids up to stay with the in-laws, get to see the Gills away and tick off another ground. Everyone's a winner.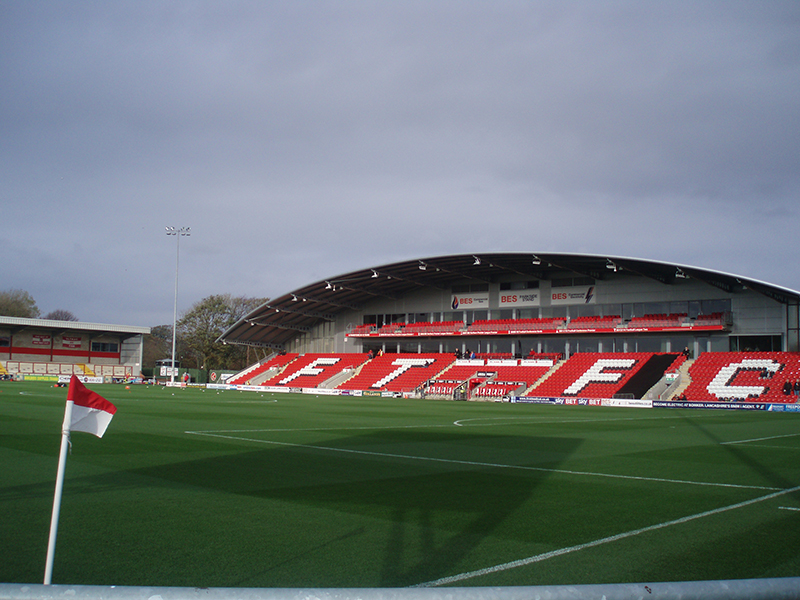 Alas it was with some dismay I saw Fleetwood's nearest train station was 7.5 miles away – I prefer to get the train when I can, not least because it allows me a drink or two. The lack of train station left me with either a choice between a lift to Preston-train to Blackpool-tram to Fleetwood combo (the best part of 2 hours) or begging the wife to let me borrow her car to make the 45-minute drive from Preston. Thankfully the latter won out, and I was rewarded with no traffic whatsoever. Straight through drive there, ample free parking, straight drive back. I've never experienced the like on a football trip, absolutely seamless.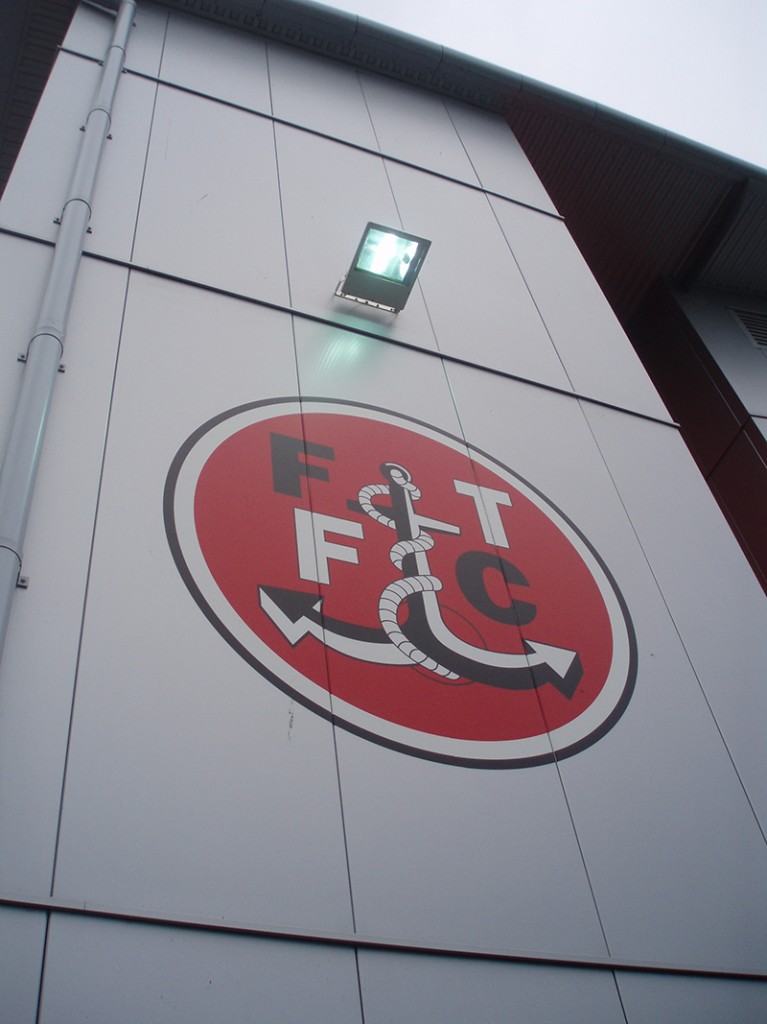 I didn't get a chance to explore the wider Fleetwood area and only got to see the surrounding streets and tramline. As I walked up my first view of the stadium was the impressive, modern Parkside Stand, two distinctive FTFC crests dominating the outside of this smart looking stand. Disappointingly it housed the smallest club shop in memory – fine if you wanted shirts or badges, but nothing else. Realising the away end entrance was the other side, I walked over and got a contrasting view; you can tell some investment has gone into the Percy Ronson stand but the wonderfully retro looking Highbury Soccer Social Club attached makes it feel more old school.
Sadly it was all downhill from here. This was exactly the sort of away performance that makes you question why you bother making the effort. Three minutes in, the experienced goalkeeper Steven Bywater inexplicably comes charging out for a cross that he was never likely to get, allowing Hitchcock to lash home from the edge of the box into an unprotected net to give Fleetwood a 1-0 lead. I'd had a bad feeling as soon as I saw we were set up with a 5-3-2 formation, fine for many other teams but with Gills this season it soon becomes 10-0-0 – the away fans singing 'Leave one up Taylor, leave one up' to the tune of 'Kumbaya' at boss Peter Taylor as he insists on ten at the back at every corner and free-kick.
Ten minutes before half-time the Gills finally started to play and carved out a number of chances, Cody McDonald going close, and carried that form into the first ten minutes of the second half. And then, after the 54th minute, the Gills didn't muster a single shot until central defender Leon Legge lashed hopelessly wide in the 93rd. Fleetwood barely had to break a sweat for their 3 points, going close on the break a few times in the second-half, but the result was rarely in doubt after they were gifted a goal on 2 minutes and 48 seconds in. A bad day at the office for GFC, and surely Taylor is on borrowed time now.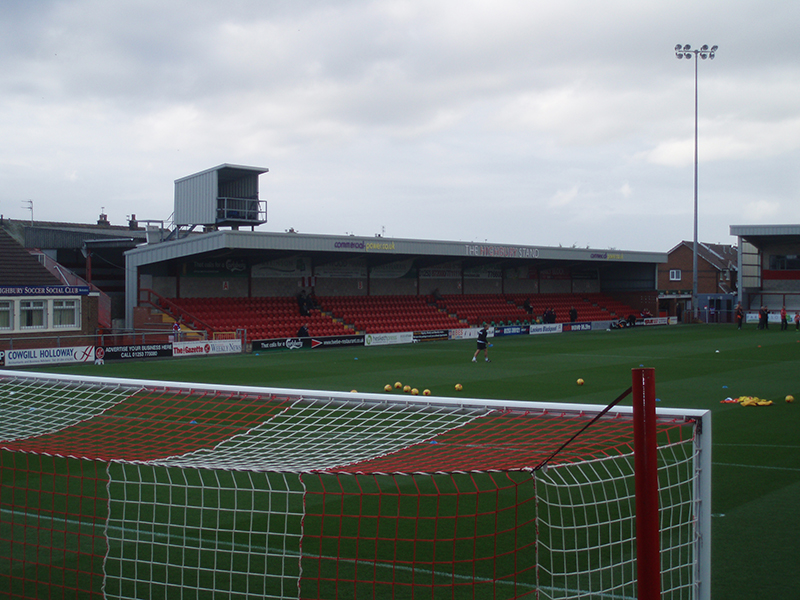 Atmosphere 2.5/5: I'd heard good things about the Cod Army. The early goal settled them a bit too much but they woke up for the second half as Fleetwood shot towards the 'Ultras de Cod' in the Memorial Stand.
Location 3.5/5: Lots of free off street parking in pleasant residential areas. No train stations nearby but a 40-minute tram ride from Blackpool for those who want to make a weekend of it.
Pint & pie: Not sampled
Programme 3.5/5: Slightly biased opinion as page 17 was dedicated to yours truly giving his Opposition View, but a decent programme all in all.
Value for money 2/5: Even though it is pretty much the standard League One away ticket cost, £20 will always feel a bit steep for away end terracing.
Overall 3/5: Very nice stadium and area, very rare you get to enjoy football with the tang of the sea and seagulls flocking overhead. Sadly the football on offer wasn't the best, from either side in all honesty, and as a Gills fan it was a pretty despondent drive home.
Thanks to Michael for sharing his experiences, with first a wedding anniversary and next a trip to the in laws we're waiting with bated breath to see how he'll tie in ticking off his next ground! You can keep up with Michael's 92 here and follow him on Twitter @michaelepilcher. Have you crossed Highbury off your 92? Rate and review your experience here or plan your visit with our away day planner here.
If you fancy blogging about your experiences doing the 92 league grounds drop us a tweet to @the92dotnet.