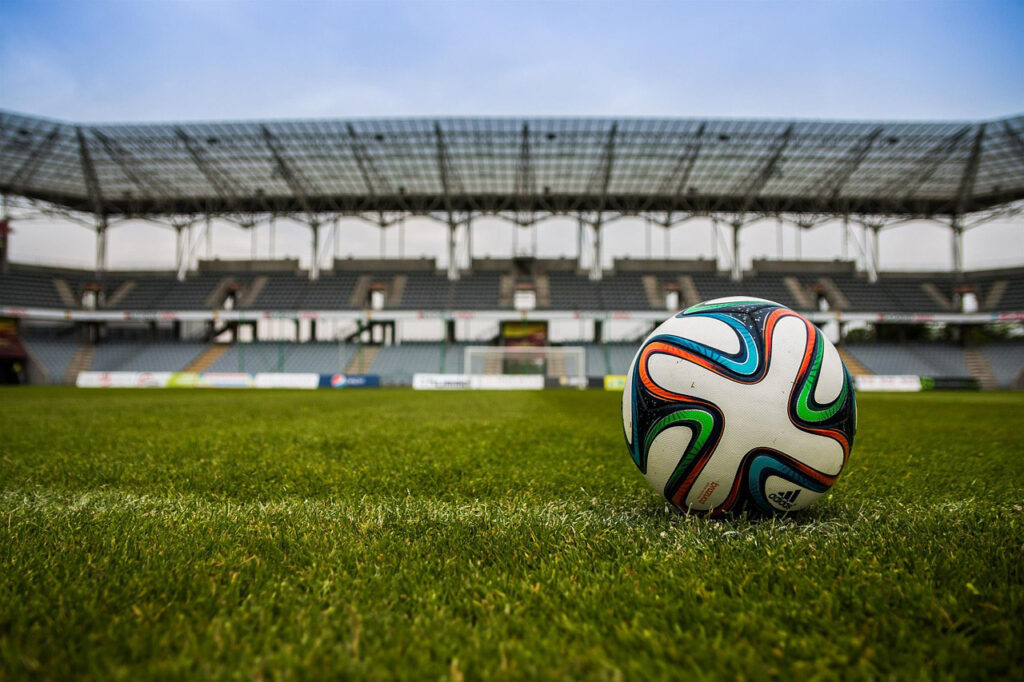 The performance of the players in any given sports game is dependent upon many factors. It would be foolish to ignore the impact that sports surfaces have on player performance. A good pitch will help the players to do their best and bad pitch may hinder them. Throughout history, teams have endeavoured to achieve the best sports surfaces. In this article, I will be taking a look at some examples of how sports surfaces have been used to enhance player performance throughout history.
Examples of Different Approaches
Let's begin with a brief overview of the different sports surfaces which are in use and have been used by clubs and stadiums, past and present:
Queens Park Rangers Football Club: In 1981, the stadium's grass pitch was replaced with artificial turf. Several other clubs did the same thing shortly after and the response from fans and players was largely negative.
Millennium Stadium: Opened in 1999, the Millennium Stadium hosts all kinds of events of which football is just one. The fact that this is one stadium which can be covered, means that the pitch is protected from rain, which is quite unique in football.
Villa Park: While the team did not perform well in the 2015/16 season, they were awarded the Premier League Grounds Team of the Year Award for the outstanding quality of their pitch.
Stade Pierre Mauroy: Welsh footballers were very unhappy when, in 2016, just before the Euros, the pitch at the Stade Pierre Mauroy was changed to what was perceived to be a pitch of much lower quality.
Keeping the Pitch Tidy
Keeping sports pitches maintained is a very large and time consuming task. A lot of time has always been spent on their maintenance. They need to be regularly trimmed, watered and so forth. Different teams have taken different approaches to keeping their surfaces playable and methods have evolved as time has gone by. In the distant past, sheep were left to graze on sports surfaces to stop them from becoming overgrown.
Today, teams sometimes opt for artificial pitches, due to the fact that they are comparatively much easier to maintain. But, the downside is that they are much less popular with players because they are much less comfortable to walk and play on and there are rumours they could be linked to injuries.
Keeping the Rain Off
Rain is one of the biggest factors when it comes to changing football pitches' surfaces. Some players excel in the rain and other players simply cannot perform properly. Either way it's a disruption. In order to keep their surfaces nice and consistent, stadiums with covered tops were introduced.
These were patented in the late 1950s and have since become widespread. They allow sports to continue under most conditions. This is especially useful when it comes to snow, which would have previously rendered the surfaces unplayable, but which now will not cause any kind of disruption at all.
Modern Technology
Recent enhancements in artificial pitches have meant that they are now able to create surfaces which actually help people to play better. They gauge things like the pressure applied by the player's studs and the extent to which the surface pushes back. If players use these, they'll be able to do better than they would have done on a different surface.
It's a useful thing, but it also presents the risk that players will become to accustomed to a surface which has been optimised for them. The best teams will be the ones who have had experience of playing on various different surfaces.
The sports flooring solutions used in a stadium will have quite an impact on the outcome of a game, as they significantly factor into a player's performance levels. As such, lots of time and effort is put into ensuring that sports teams have the best surfaces to play on. The methods often change, and it's interesting to see the different approaches which have been taken at different times. Which surfaces do you think are most effective?
Thanks to blogger Jake for sharing this insightful post with us. You can follow Jake on Twitter @watkinsjakeuk.