When we caught a glance of Matt Libber's tweet that he was over from America doing 9 of the 92 League Grounds in 9 days we had to find out more. The Groundsman caught up with Matt to find out more about this mammoth trip.
Before we start, here's Matt's fixture list!
QPR v Nottingham Forest
FA Cup semi Wigan v Arsenal
Swansea v Chelsea
Reading v Leicester
Arsenal v West Ham
Blackburn v Yeovil
Bradford v Peterborough
Spurs v Fulham
Chelsea v Sunderland
The Groundsman: Firstly 9 games in 9 days is quite the effort! Have you recovered yet?
Matt: It was a long but fun week. Besides seeing 9 matches we also were over for business which kept us busy as well. We also had some travel issues getting home from having to change our flight from Monday to Sunday. It is always easier going home though because of the time change.
GM: What was your favourite ground you visited?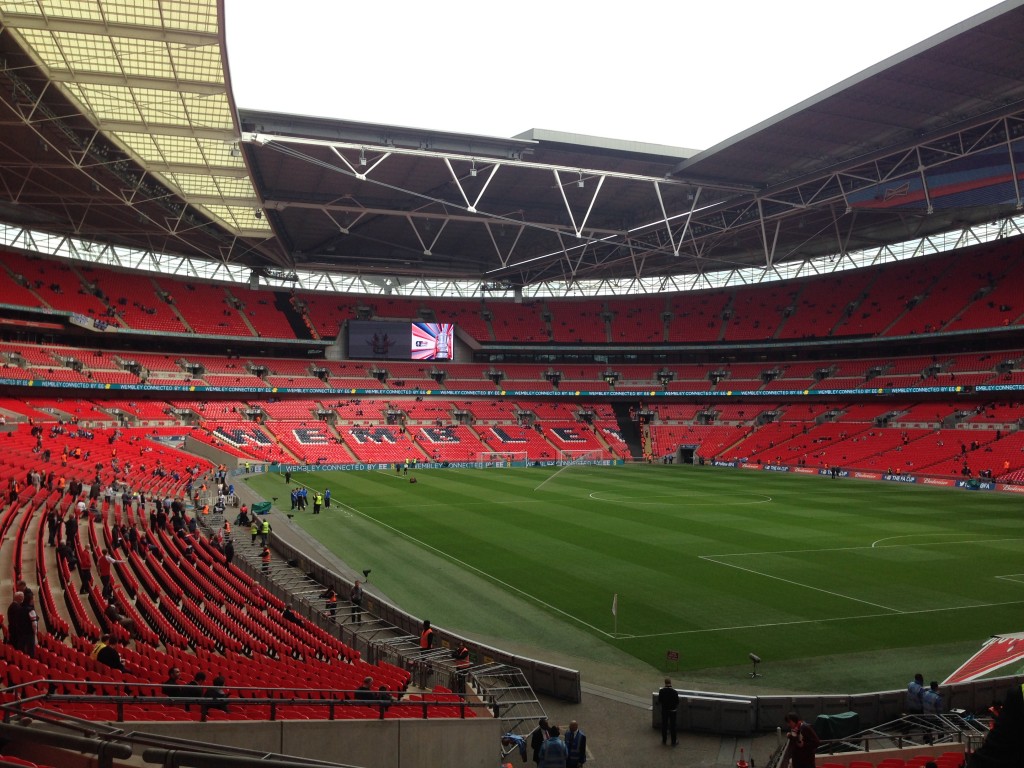 Matt: Strictly from a 'grounds' standpoint it would have to be Wembley. It is one of the best stadiums in the world by far. From an overall experience the match at Swansea was great as the small ground with the fans right on top of the pitch made for a great environment. Both sets of supporters were vocal all match. The 4 hour train ride home was brutal though, even though we managed to talk our way onto the Chelsea Supporters charter train. Emirates was fantastic but it is hard for me to give a true opinion on the stadium as we didn't see it as a 'regular fan'. One of our suppliers is a season ticket holder with club level seats at midfield. We had a formal dinner and drinks at The Foundry in the stadium before the match which was a cool experience. I would still like to see a game from the Emirates from the 'regular' seats.
GM: And the worst?
Matt: This is a tough question. I wouldn't say any of them were bad but each left something to be desired. QPR is old and out of date with small cramped seats but it makes for an intimate environment. Blackburn is another old stadium that could use some updates and the fans just were not into the game so the atmosphere was pretty lousy.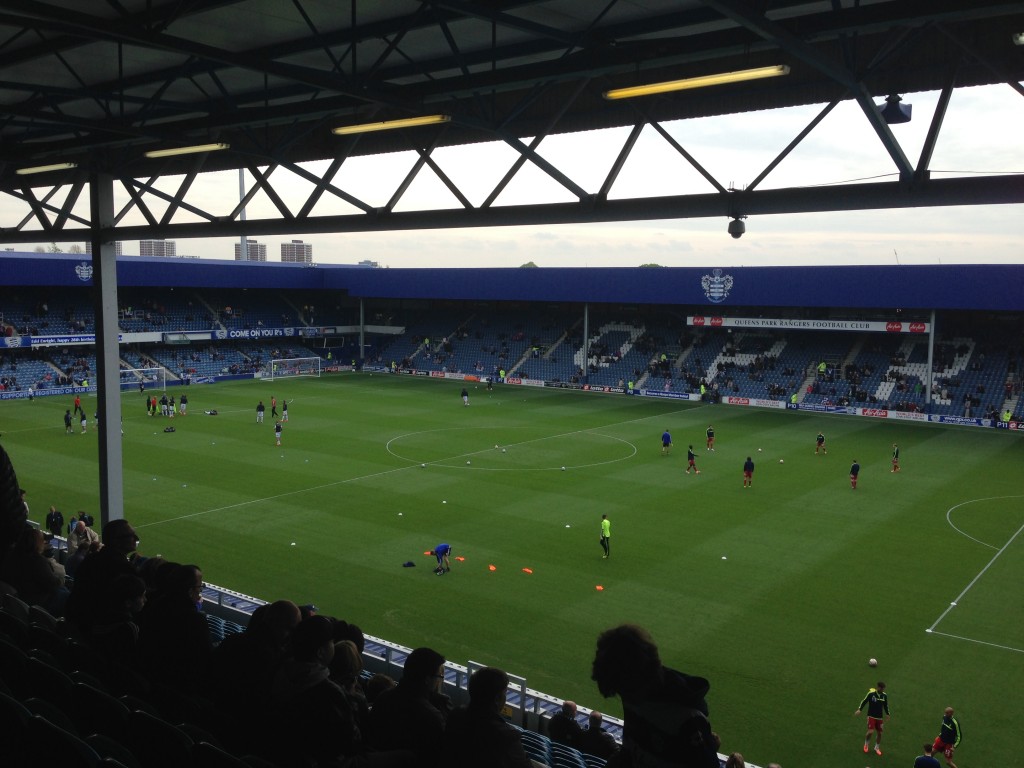 GM: What was your best memory of your 9 day marathon?
Matt: The people we met along the way. We will talk to anyone. The fact that a couple of Spurs supporters rode the Chelsea supporters charter train home from Swansea without being killed is amazing enough. At halftime of the Sunderland Chelsea match we were offered tickets and a hotel to go to Madrid for the Champions League match on Tuesday just because we were "proper football fans' according to the Chelsea supporters who gave us the match tickets for that day. It is always good to meet new people and learn new things.
GM: How did the trip come about?
Matt: A couple of years ago our company, Elite Tournaments, signed a partnership deal with Tottenham to run a youth tournament in the states. This partnership was facilitated by our other partner Under Armour, Spurs kit supplier. As part of the tournament their youth coaching staff selects an All-Tournament team that is then invited back to North London to train at Spurs Training Center. This year we brought over 28 players on a U13 and U15 team that trained and played games against some academy and college sides. Our teams won all 6 games they played including beating a London college team, Spurs Academy team and Norwich's Academy team. The U15 Norwich team included a pair of England U15 National Team players who we held scoreless in a 6-0 victory.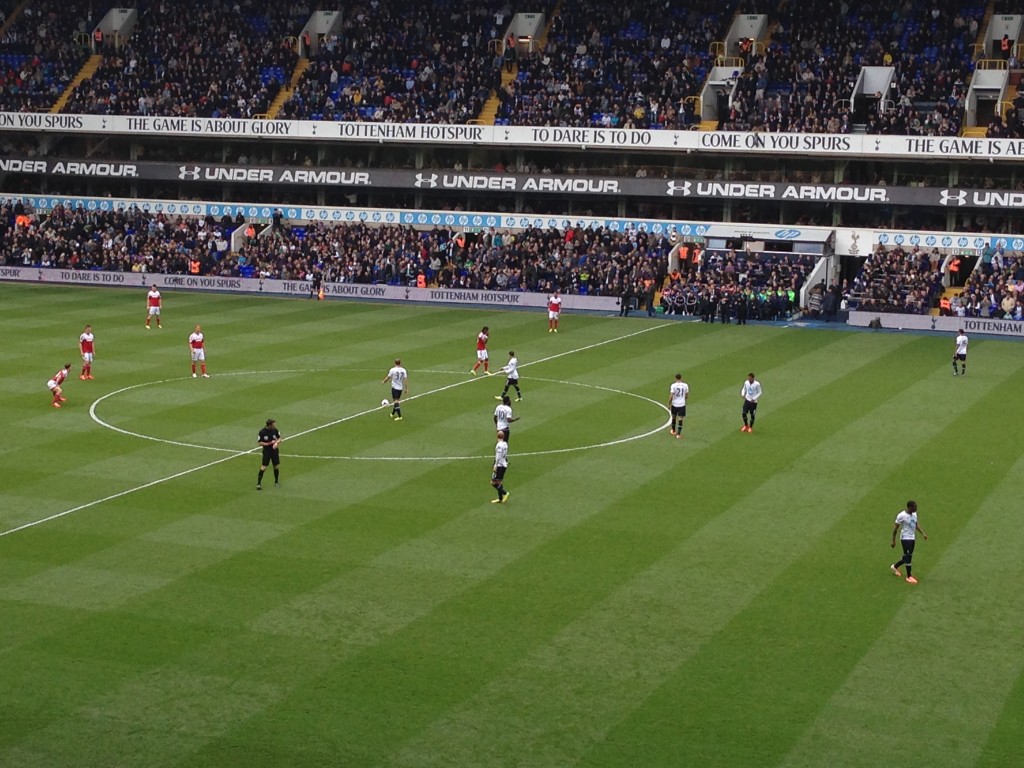 We brought some skilled players that are getting some inquiries from the professional clubs. With the youth players in the care of their chaperones and the Spurs coaching staff we took some time to go see a "few" games while in the UK. We will be continuing the program again this year and are looking to add a second US tournament and bring even more players over next year.
Beyond that my brother and I typically book a trip to the UK in none World Cup years to see some matches. In 2010 we spent 28 days in South Africa and saw 11 World Cup matches. It is amazing that my brother is still married after these trips but luckily his wife is very understanding and had previously worked for US Soccer.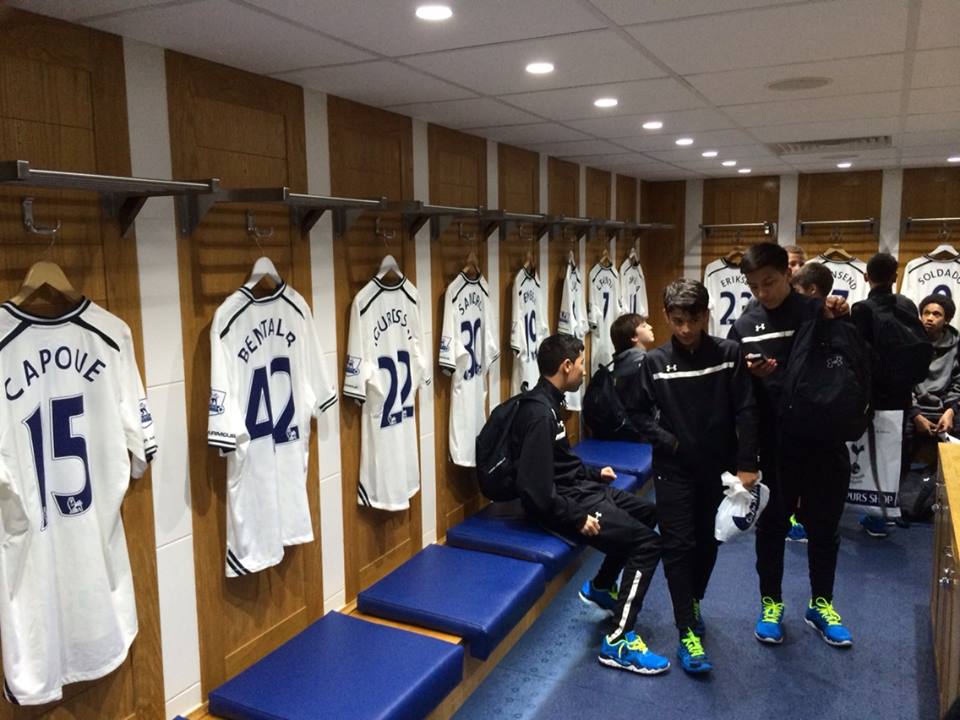 GM: You're now on 31 grounds – have you got plans to take another chunk off your 92 in the future?
Matt: We are not much of planners. We typically just start with a flight there and back and sort out the details in between once we get in country. There have been quite a few of those 31 grounds that happened by accident. We simply looked at the paper or the internet saw a game listed and showed up. Seriously who would ever plan to drive from London to Blackburn to see a game before heading over to Bradford for an evening match? Even most Brits think we are little crazy. I think finishing the 92 will be much more fun by just letting hit happen on its own. Trying to plan it out makes it sound like a job. We want this to be fun. If it happens it happens, if it doesn't so be it. It is the journey that counts anyway. We really just like watching the matches. We have been to several of the grounds multiple times because there were good games, we were visiting friends, or various other reasons. I have seen at least 3 matches at Goodison Park, Elland Road, and White Hart Lane. I am sure there was another game we could have seen instead to tick off another stadium but we were just looking to enjoy a match. We have seen some great matches and had great times along the way why rush something like that.
Thanks to Matt for taking the time to speak to us. You can keep up with Matt and his exploits on Twitter @Mlibs13 and find out more about Elite Tournaments @elitetour.