Blogger Josh Green brings to a close his packed pre-season schedule at the Pirelli Stadium. The Posh supporter gives fans a taste of what to expect when visiting the home of the Brewers this season…
With the Football League season almost upon us, Burton Albion took on local rivals Leicester City at the Pirelli Stadium. I had not visited the home of the Brewers since March, and with plenty of new recruits arriving in Staffordshire I had plenty to look forward to on my return.
The 6912 capacity stadium saw almost 5000 spectators come through the turnstiles in the final fixture before Burton kick-off their season against Cardiff on Saturday. It was certainly a day to remember with the Leicester City faithful singing their hearts out on the away terrace throughout the 90 minutes.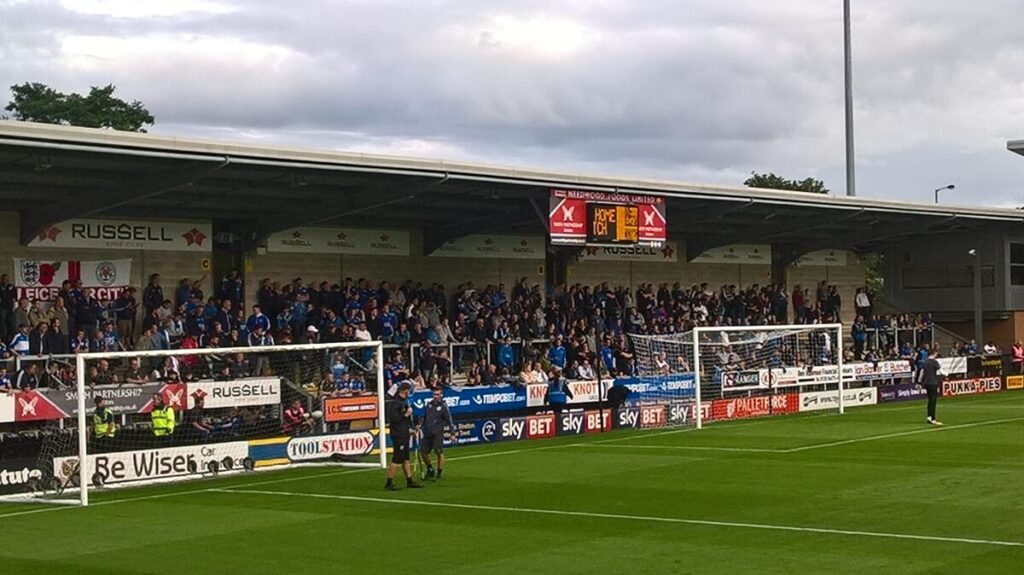 While The Pirelli is certainly the smallest stadium in the second tier of English football, it is possibly one of the most charismatic. The three terraces (Main Stand, Home end and West Stand) turn back time to their non-league days. While there is a modern touch with the glass fronted boxes across the seated south side of the ground.
Should standing for a full 90 minutes be too much weight for your legs, the seating does offer an excellent alternative, although the luxury will cost you an additional £5 to your ticket price.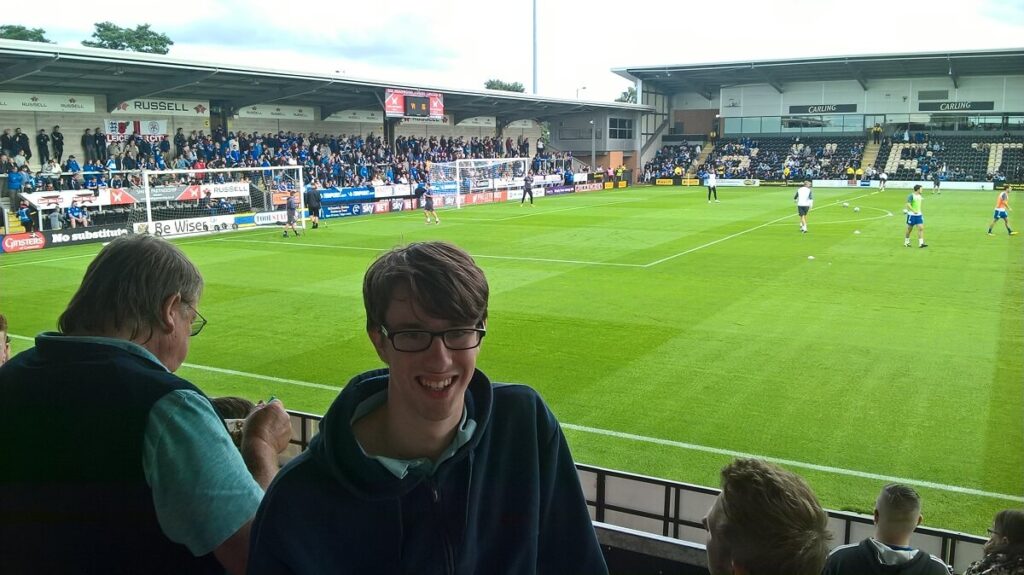 When speaking to Brewers' fans it is obvious they are grateful for the position they are currently in. Realistically it is always going to be difficult for the club to mount a promotion push due to a lack of financial resources, but this does not stop the fans dreaming of a promotion to the promised-land of the Premier League.
A Match day programme at Burton Albion will set you back the usual £3 while hot food and drinks are all reasonably priced for a Championship football club.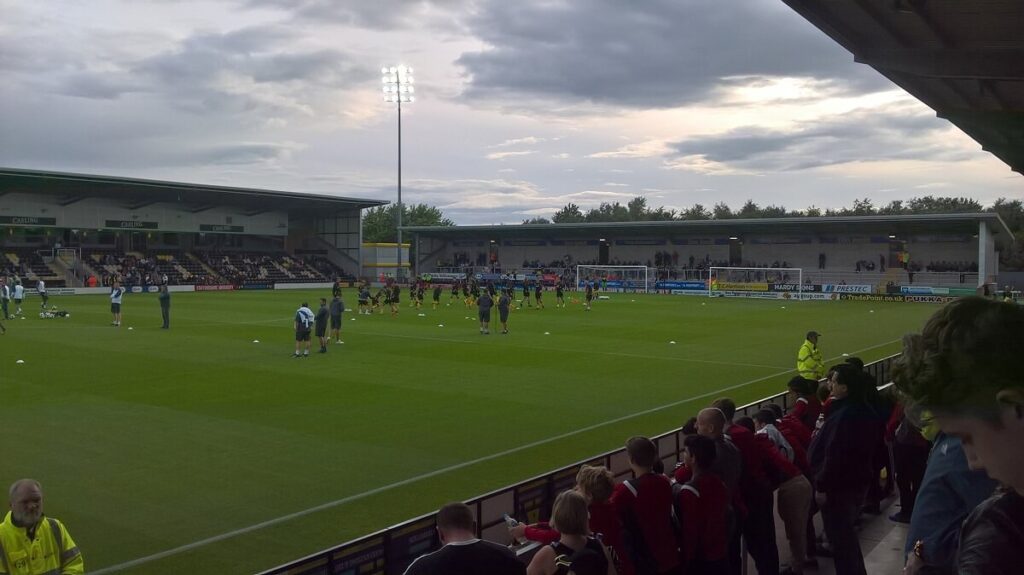 Getting to Burton Albion is a fairly simple ordeal as the club is based around a mile outside the main town centre. It is a good 25 minute walk from Burton train station, where you find connections to Nottingham, Derby and Birmingham. It is also easily accessible by car by car with a 400 space car park on site. Visit https://www.burtonalbionfc.co.uk/club/visit-us/ for more details on directions.
Although Burton will probably not be top of your list for a visit this season, it is more than worth the trip. It is a real throwback to the terracing of old; with the added luxury of it still feeling like it was build yesterday. Of course it has housed Albion since 2005, if you have not had the opportunity to visit in the past eight years; I would highly recommend you pencil it in for a journey this season.
You can keep up with Josh and his groundhopping exploits by following him on Twitter @JoshGreenMedia, through his blog and his the92.net profile.
If like Josh you fancy blogging about your experiences doing the 92 league grounds drop us a tweet to @the92dotnet.
Are you on a journey to the 92 club? Use our free website to keep track!