Blogger Dan White recounts making the long trip from Yorkshire to Somerset to see some stars of the future as England under 16's took on arch rivals Scotland.
Ground: Huish Park 2/92
Game: England U16 2 v 1 Scotland U16
Date: 20/11/2014
Thoughts on the ground:
Before leaving the hotel to get to the game, I ended up bumping into a football agent who works for West Bromwich Albion who went under the name of Mr Taylor. He told me that he recruited Scotland's #3, Dan Meredith, from Cheltenham Town for £10,000. He was nice enough to pay for my taxi to the game. Unlike me, he got to watch the game from the director's box whereas I watched the game from the Tamburino Stand. I did find it odd that fans of both England and Scotland were allowed to sit with each other as I had thought they would give them their own section. They also decided to use only two stands for this game, the Tamburino Stand and the Screwfix Community Stand. The Thatchers Gold Stand & Copse Road End were not used.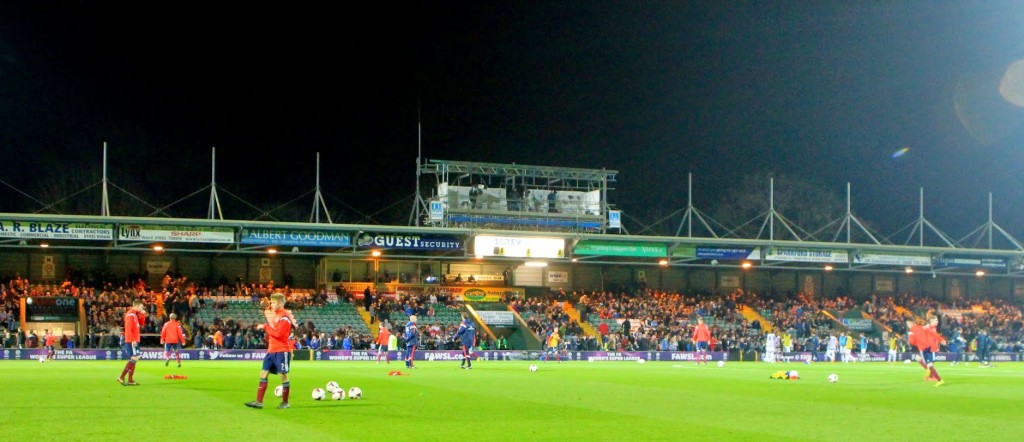 Thoughts on the game:
When they announced the starting 11's for each team, I noticed that all the England U16 players were all from Premier League Teams apart from one sub, Andre Dozzell, who was from Championship side Ipswich Town. The Scotland U16 starting 11 contained 10 players from Scottish Teams from multiple leagues and one from West Bromwich Albion. The game started and fans of both teams were getting into the action right from the start but died down after about 10 minutes.
After 27 minutes the England fans started chanting and singing again as Joe Willock from Arsenal had scored the opening goal. It would remain 1-0 all the way to the end of the first half where I realised that the half were 40 minutes long. Not the usual 45. To this day, I'm not quite sure why this was the case. The second half started and fans started getting into the game again. 46 minutes into the game and Jack Thomson from Rangers, who came on as a sub for fellow Rangers teammate Jamie Barjonas at half time, scored the equalising goal making up 1-1.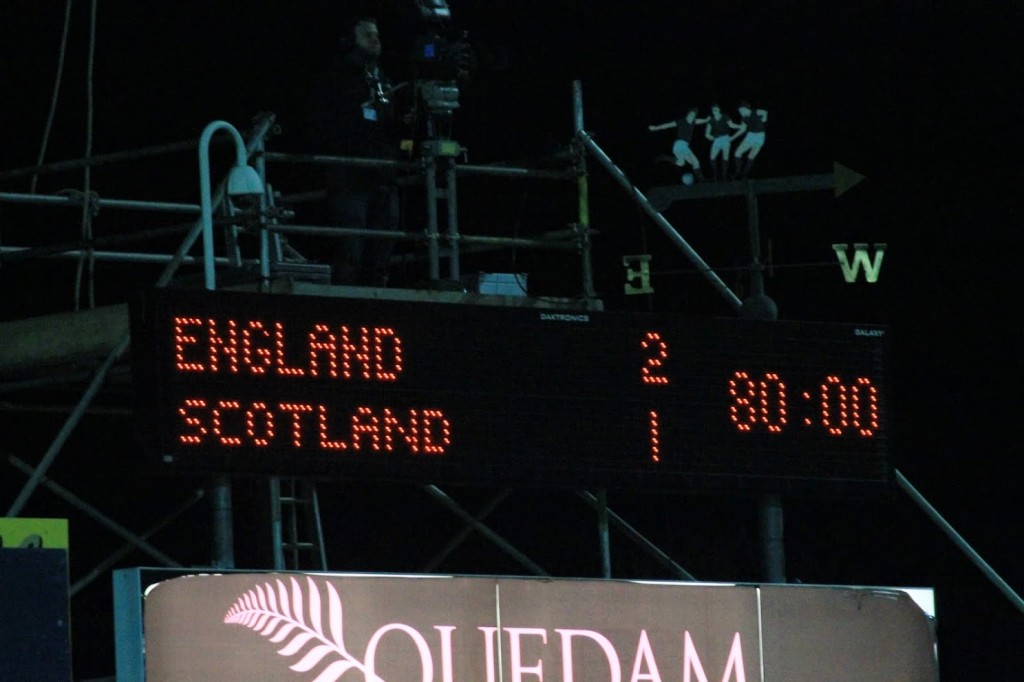 England didn't take long to spoil Scotland's chances of winning as Martell Taylor-Crossdale from Chelsea, who also came on as a sub at half time for Southampton's Dan N'Lundulu, scored to make the game 2-1 to England and it would stay 2-1 until the final whistle.
Atmosphere 3.5/5: Two stands were used and both sets of fans were mixed together
Location 4/5:
Value for money 3/5: £8 for a program!
Pie Rating n/a: Too scared to try 🙂
Pint Rating n/a: Don't drink. Costs £1.35 for a bottle of Coke.
Programme 4/5: Should have been £8 but I got it for free!!!
Character 3.5/5: Wouldn't like to be an away fan if it rains (stand has no roof)
Stewarding 4/5: Everyone was friendly
Overall 4/5:
You can keep up with Dan and his 92 on Twitter @DanWhite1993 and his the92.net profile here. To see Dan's work from grounds up and down the country head to danwhitephotography.wordpress.com.
Have you ticked Huish Park off your 92? Add it to your profile here www.the92.net/ground/huish-park or if you're thinking of going plan your visit there using our away day planner here www.the92.net/plan-your-away-day/huish-park.