Sincil Bank will always hold a special place in the heart of the92.net, being the first ground we (the founders) ticked off together after the idea for the website was born. After 6 years outside the Football League Lincoln made a somewhat unexpected return taking the National League Championship crown in a memorable season which included an FA Cup quarter final appearance. We caught up with Gary from the Stacey West blog to find out what fans can expect at Sincil Bank this season and how the Imps will fair…
Groundsman: Last season must have been a whirlwind of emotion, did you expect to be challenging for promotion?
Gary: I do think we expected to challenge the top five, but perhaps champions seemed a bit too far. The budget of teams such as Forest Green and Tranmere was well in excess of our own, and even Eastleigh spent big. Before the season kicks off you always look at the teams that have spent big and pinpoint them for success, it's happening this season with Mansfield Town and, oddly, ourselves.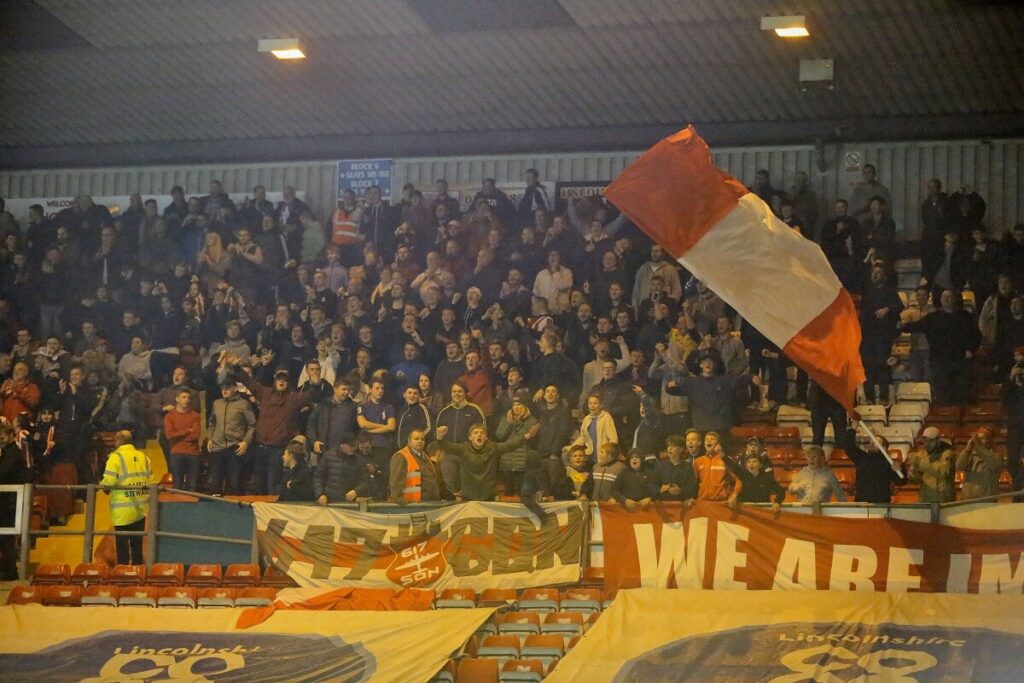 GM: The FA Cup brought you fantastic coverage and media attention, what has that meant for the club and its future?

Gary:The FA Cup was just reward for those fans that turned up to watch us lose 4-0 against North Ferriby in the FA Trophy, or 3-1 away at Carshalton. The money coming in has secured the clubs immediate future and given us a platform on which to build. It has also added 4,000 season ticket holders to our database too, and I'm hearing of fans wearing their shirts in Spain and being recognised! I once wore mine in Grantham and someone didn't know which team it was.
GM: During that run in particular the Cowley brothers received a lot of plaudits, are you concerned that they may be poached by a club in a higher league?
Gary: No, they're here for the long term. Danny and Nicky are very unique in what they want to achieve, they don't just manage the club they're helping to mould every aspect of it. They're signing players like Harry Anderson on three year deals, and most of the summer recruitment has been for a minimum of two years. They want to build a dynasty before moving on. I believe they feel they can take us up at least one more tier, and then perhaps they'll be looking for West Ham to come knocking!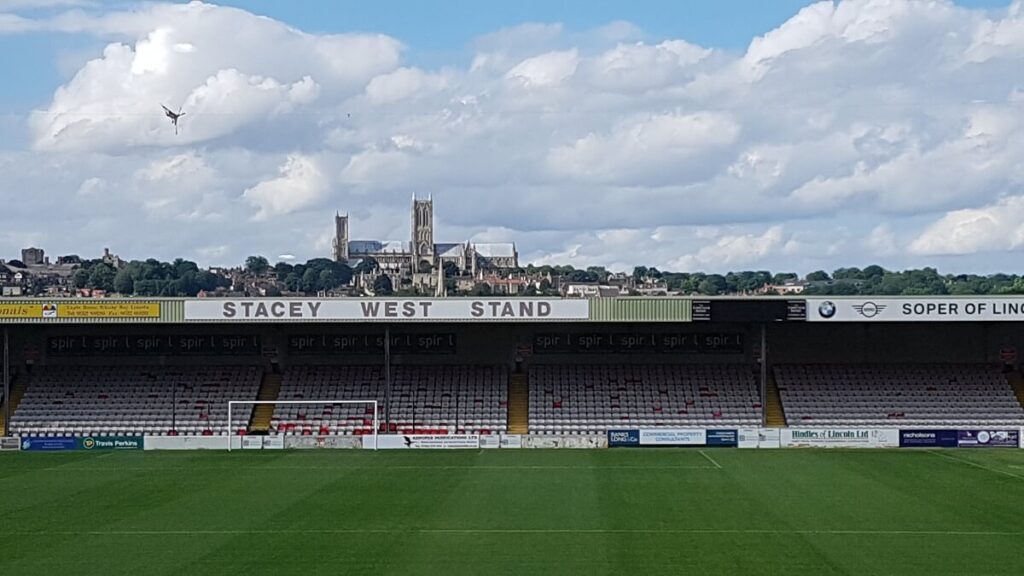 GM: There has been some League experience brought in to the squad – how do you think the Imps have fared in the summer transfer market so far?
Gary: Brilliantly. Our policy has been cautious, cost effective and well-managed. The double signing of Anderson and in particular Michael Bostwick made a lot of people sit up and take note. I heard a fee of £400,000 mentioned by Steve Evans; we don't all overpay for our players Steve. On the whole we've added value to the spine of last season's team. At the time of writing the full back position concerns me, we only have Sean Long at RB and Sam Habergham at LB, and Sam misses the start of the season through injury. Dealing with that will be crucial to ensure cover across the park.
GM: How far do you think the Imps can go this season?
Gary: Play-offs, at least. The aim would be survival after six years in the National League, but Danny and Nicky inspire belief even though they try to play it down. If the secret of their success wasn't out of the bag last season, it certainly will be this time around.
GM: What can fans visiting Sincil Bank look forward to this season?
Gary: A battle for seats!! Our stadium holds just over 10,000 and we had it rammed to capacity against Macclesfield to claim the Championship. It's still a great ground, friendly bar welcoming away fans although be prepared to wait half an hour to get a pint. It's noisy too; our 'ultras' group the 617 Squadron have lots of displays planned. They're loud and proud and have been throughout our stint in the fifth tier.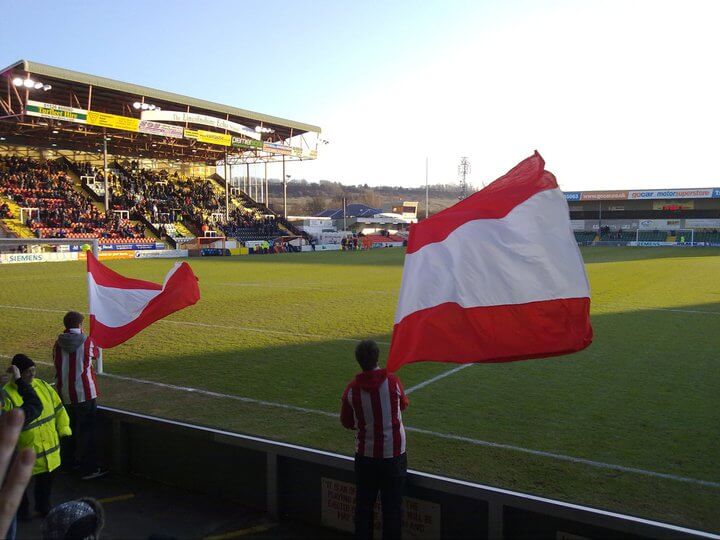 GM: How has plans for a new 12000 seater stadium based on Rotherham's New York Stadium been received by the fans and the local area in general?
Gary: They're not really being accepted at the minute. Many fans understand the need for a move, but others are still in complete denial. I don't think comparisons to Rotherham help, they're not a club we model ourselves on in any way, and likening our new ground to theirs invokes the wrong sort of visions. I'd like to think we're looking at the Burton business model instead, albeit with a ground twice as big.
GM: What's your best / worst memory from your non-league travels?
Gary: My best memory of travelling away was, rather oddly, the opening game of our Blue Square Premier campaign against Southport. It was our first fifth tier game since 1988, and the people there were lovely. It was incredibly welcoming and the set up at Southport wasn't too bad. For some reason it sticks in my mind because it was the last time I was optimistic before Danny and Nicky took over. The opening game of last season was memorable too, Woking away, a fixture we always seemed to lose. We ran out 3-1 winners and I came away believing again for the first time since 2011.
My worst memory was a Boxing Day trip to Grimsby. We got thrashed 4-1 and it should have been 10. The gulf in class was evident even though they were only mid-table, but it was around the lowest I had ever felt. The Football League seemed an awfully long way away at that point,
GM: Despite being out of the League for 6 years, how many of the current 92 grounds have you ticked off your list?
Gary: I haven't got time to count!! There's a few in the top flight I haven't done, probably most of them. I have no desire to go there unless Lincoln are winning 1-0 in the FA Cup! The only big ground I have done for a football match is the Emirates. I always like my trips to Exeter City, they're much like us in size and catchment area and they have a nice ethos about the club. I haven't done Rotherham's new ground either, that'll be ticked off come the first Tuesday of the season. I hope it is better than the Don Valley Stadium!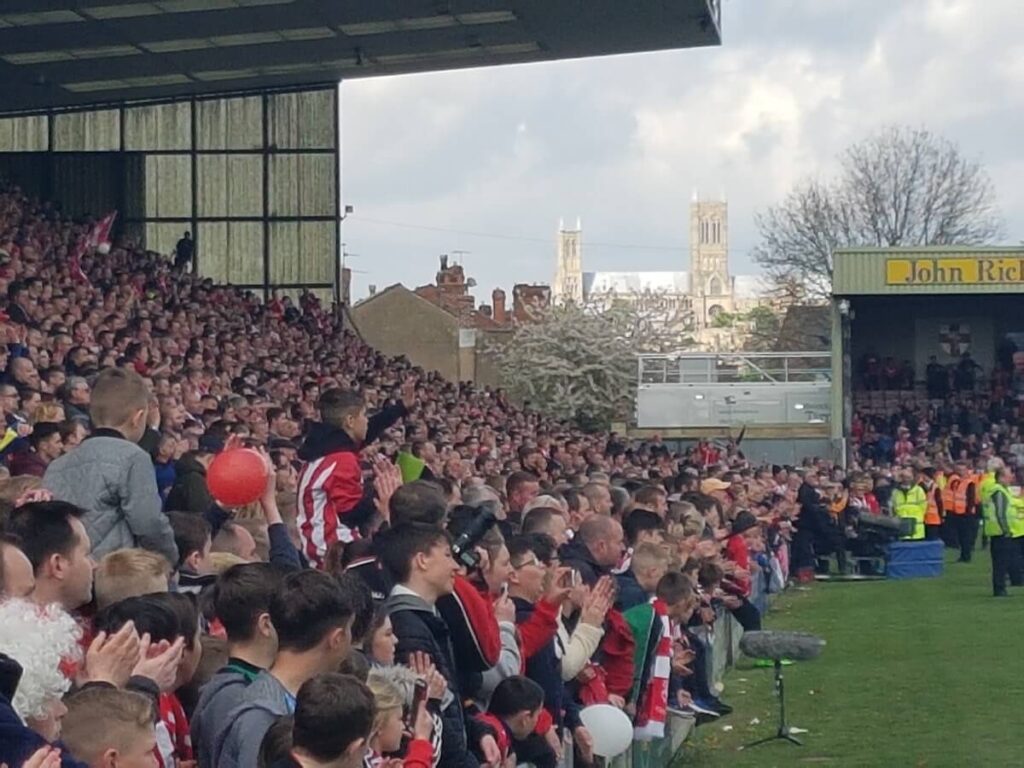 GM: Which grounds will you be looking to cross off over the coming season?
Gary: Anfield and Old Trafford in the FA Cup? I'm looking forward to going to the Ricoh Arena, it might not be popular with Coventry fans but I've never been.
Quick Fire Round
GM: Would you like to see Safe Standing introduced?
Gary: Yes
GM: Are you in favour of B teams entering the football pyramid?
Gary: No, absolutely not.
GM: Would you like to see your team have a strategic loan partnership with a team higher in the league structure?
Gary: No, it should always be a free market and clubs should be entirely independent.
GM: Should there be 3 up, 3 down between the Football League and the Conference?
Gary: Absolutely, even though for us it would be like Basil Brush voting to bring back fox hunting. The National League has far too much quality to only allow a trickle through.
Thanks to Gary for taking the time to speak to us in the lead up to the new season. To keep up with Gary's thoughts on the mighty Imps check out his great blog staceywest.net and follow him on Twitter @Staceywestblog
Have you made the trip to the home of Lincoln City? If yes, you can tick Sincil Bank off your 92 grounds checklist or if not plan your trip there:
Photo 1,2 and 4 credit: Graham Burrell